Ahead of AFC Championship, will U19 Vietnam train in Europe?
Author: Vân Anh
18:03 | 14/05/2019
Thể Thao 247 - Preparing for 2020 AFC U-19 Championship, U19 Vietnam is set to travel to Europe for a training campaign.
In FIFA Day stage occuring this June, VFF arranges to call up Vietnam NT players and U23 players at the same time by different purposes.
Also, U19 Vietnam coached by Hoang Anh Tuan will be gathered to attend an international training course in Croatia after gathering in Ha Noi from May 20.
U19 Vietnam key players taking part in the upcoming AFC Championship are pillar men of U18 Vietnam.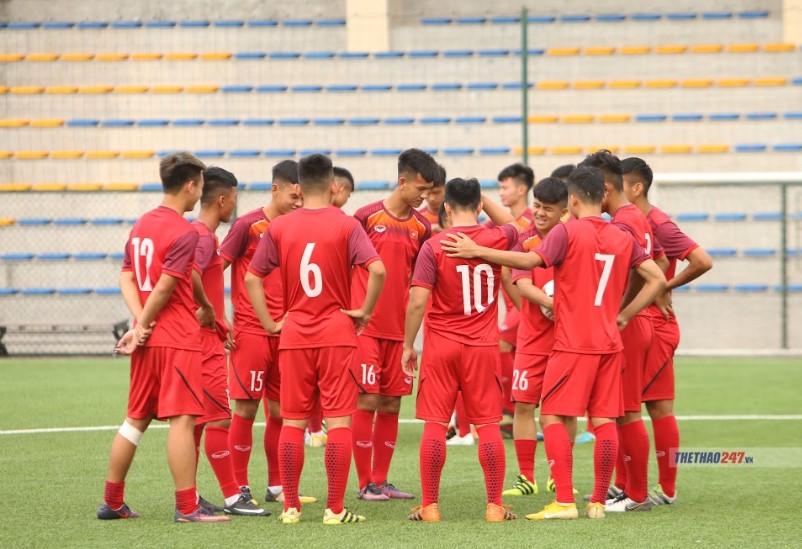 U19 Vietnam will train in Europe
Those players have just joined Jockey Club Hong Kong who are Nguyen Nhi Khang, Nguyen Thanh Khoi (HAGL), Kha Tan Tai (Gia Dinh FC), Tran Manh Quynh, Nguyen Xuan Binh (SLNA), Vo Nguyen Hoang (PVF) and the 'new Cong Phuong' Pham Xuan Tao (Da Nang).
In U19 AFC Championship 2022, Vietnam side shares the joint group J with the tough contender - U19 Japan.  The tournament has appearances of U19 Mongolia and U19 Guam. All group J matches take place in Hanoi from November 2 – 10.
As AFC rule announced, 11 group winners along with 4 second-ranked teams of each group (except the host) will secure tickets to 2020 AFC U19 Championship Finals in Japan.