Vietnam to face more challenges ahead of World Cup battle
Author: Admin
10:00 | 12/09/2019
The Vietnam national team's call-up time will be tight due to the V-League schedule delay.
Vietnam will take on Malaysia at home on Oct 10 in the World Cup 2022 qualifiers. Despite having one month left, there will be little time for training.
The Vietnam Professional Football company  and the Vietnam Football Federation have agreed on the V-League round 25 schedule starting from Oct 6. This plan is unchangeable, because otherwise it might affect the SEA Games campaign if V-League continues delaying the schedule. Head coach Park Hang seo is then forced to follow VFF plan. However, it will change the call-up time for the Vietnam national team in October.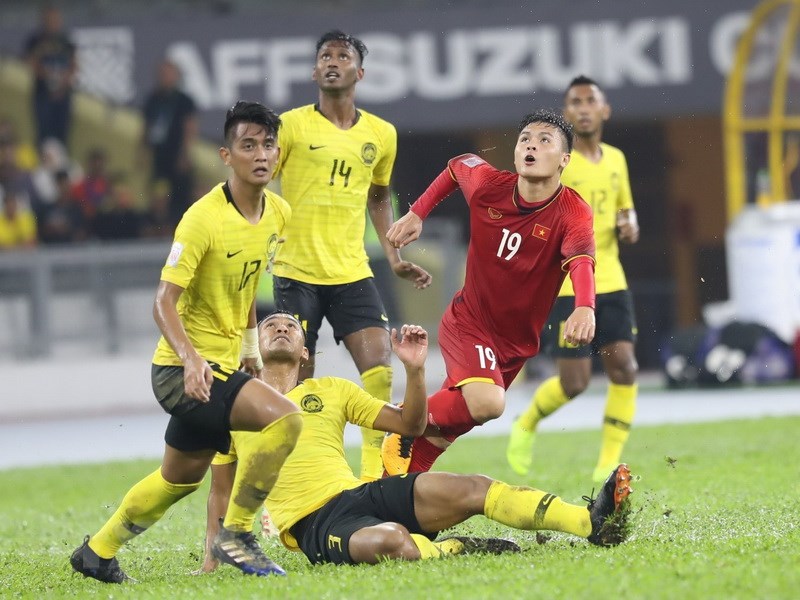 Park will summon up his players right after the V-League round 25 ends on Oct 7. Vietnam will only have 2 days for training before it plays against Malaysia on Oct 10.
Hanoi and HAGL are contributing most of their players to the Vietnam national team.  Both clubs are competing hard for their spot in the V-League.
Malaysia has been progessing, winning 3-2 over Indonesia, and losing 1-2 to UAE. Tan Cheng Hoe's squad has many players with excellent speed and strength including Mahamadou Sumareh, Mathew Davies and Brendan Gan.