Van Quyet named V-League 2019 Best Player
Author: Admin
13:49 | 26/10/2019
Hanoi FC footballer Van Quyet has been voted Men's Best Player of the V-League 2019.
Hanoi FC already won the Championship Trophy 2 rounds before the final match of V-League 2019 yesterday, when the club was defeated 2-4 to Than Quang Ninh.
The season is unforgettable for Chu Dinh Nghiem and his players, who have defended their title for 2 consecutive years and for the first time reached AFC Cup inter-zonal final. They are now on track to win the National Cup.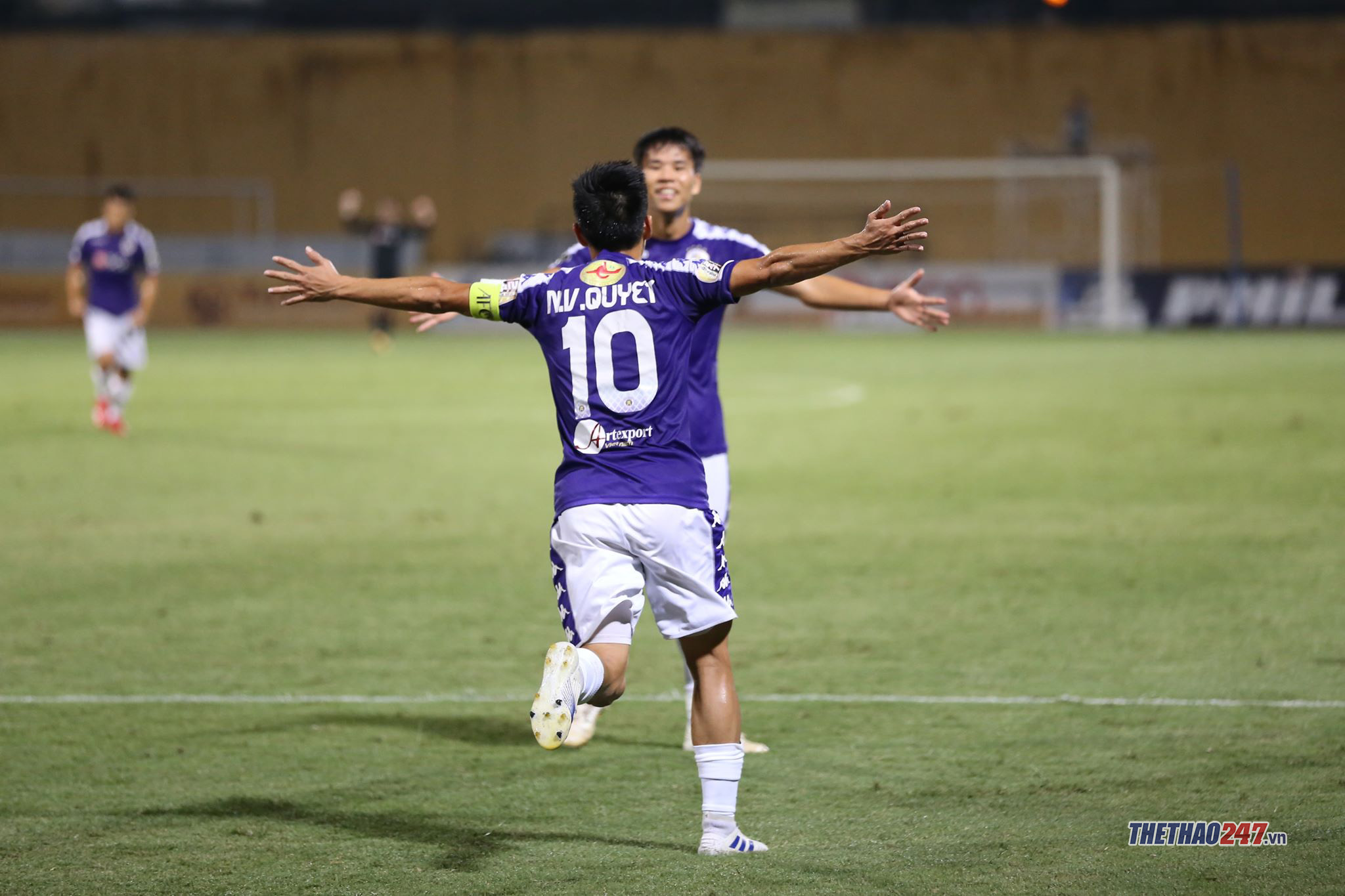 28-year-old Van Quyet has been awarded the title twice.
"Hanoi FC won the Championship in 2018. This year we successfully defended the title despite many challenges. That's the pride of players who exerted tireless efforts."
"I feel happy about my personal title, of course. But what I care most is our team's achievement. My own success comes from my team's contribution. So it is not only the  pride of myself, but also of the whole team and Hanoi FC's supporters," Van Quyet told Bongdaplus.
Van Quyet, who has been suspended since he collided with Dinh Trong in an earlier match against SLNA, will come back in the National Cup semis against Ho Chi Minh City FC.