U22 Indonesia coach: We will win SEA Games
Author: Admin
12:00 | 25/10/2019
U22 Indonesia coach Indra Sjafri announced that he and his players are looking forward to the gold medal for men's football at the 30th Southeast Asian Games (SEA Games 30) later this year.
The SEA Games draw witnesses a group of death comprising Indonesia, Thailand, Vietnam, Laos, Singapore, and Brunei. While group A includes hosts Philippines, Malaysia, Myanmar, Cambodia, and Timor Leste.
Indonesia has been considered an underdog as its football is falling behind Thailand and Vietnam who are the top teams in ASEAN. Their under 22 generation to compete in the SEA Games is underrated.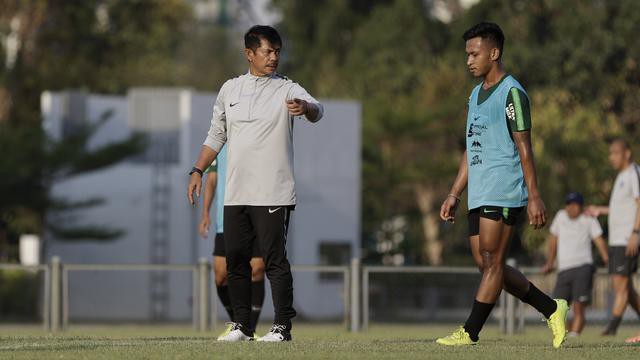 Coach Indra Sjafri, however, expressed his confidence: "As I said before, we accept the draw result. We didn't choose our opponent. 11 teams will compete in the SEA Games and I consider all of them rivals. If we were pooled in group A, we would still be ready for that."
"Indonesia is quite satisfied with the grouping. We will do our best to qualify for the first round and then the semis and the final. Our ultimate goal is the gold medal."
Indonesia has never won a gold medal in SEA Games. Although they won the recent AFF U22 Championship, it didn't reflect Indonesia's real strength since the other neighbors didn't sent their strongest squads.