Thailand head coach not paying particular attention to any UAE player
Author: Admin
18:00 | 15/10/2019
Akira Nishino rates the UAE team highly but is still confident of his own players in the World Cup 2022 qualifiers.
"Forward Ali Mabkhout is excellent but Thailand's defensive line doesn't need to worry about any particular UAE player. Thailand's players fight as a team, helping each other in ball possessions," Akira told a press conference.
"We analyzed the UAE's strengths and weaknesses. They prefer an aggressive style of any weakness is rarely exposed. Besides Mabkhout, Omar is technically good. He came from the bench and changed the game."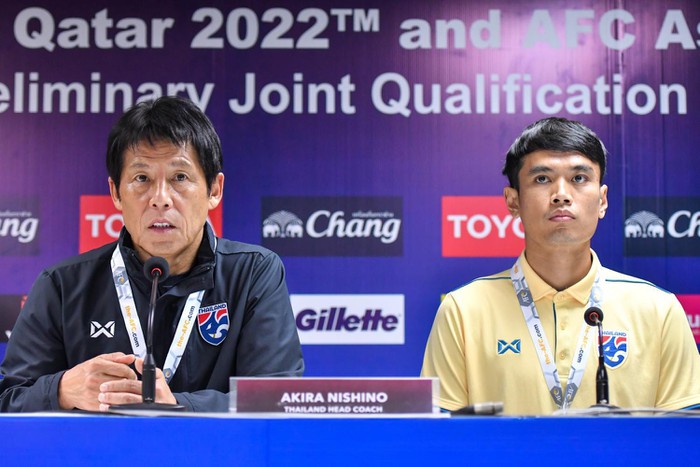 To prepare for this match, Thailand played an exhibition game with Congo on October 10 and tied 1-1. Teerasil Dangda opened the scoring for the 'War Elephants' but Congo equalized in the second half. Akira was not very happy with the friendly match because some of his players sustained injuries.
Theerathon is now back to training before the UAE match. He and Supachok will be a threat in the attack, replacing injured Chanathip.
"All injured players are back to training. This is good news for us. Theerathon Bunmathan is recovering his strength. We didn't have fully satisfying training sessions but now we are ready to face UAE," said Nishino.
Thailand is ranked second in group G tied with Vietnam in points but with more goal. If Thailand beats UAE, they will take over the top spot.
"I haven't thought about long-term plan for the Thailand National team. We're taking it one step at a time. The next step is to beat UAE," said Nishino.