Quang Hai: 'U23 Vietnam has a plan to replace Van Hau'
Author: Admin
12:00 | 27/12/2019
U23 captain Quang Hai reveals that U23 Vietnam has a backup plan replacing Van Hau in AFC U23 Championship 2020.
Park and u23 Vietnam had the second training in Ho Chi Minh city. Quang Hai was assigned to answer the media.
In the AFC U23 championship, Van Hau will be absent yet forward Quang Hai disclosed that Park has another plan.
"The coaching staff has a good preparation about our rivals. They are strong because this is a continential tournament. U23 players is well-prepared.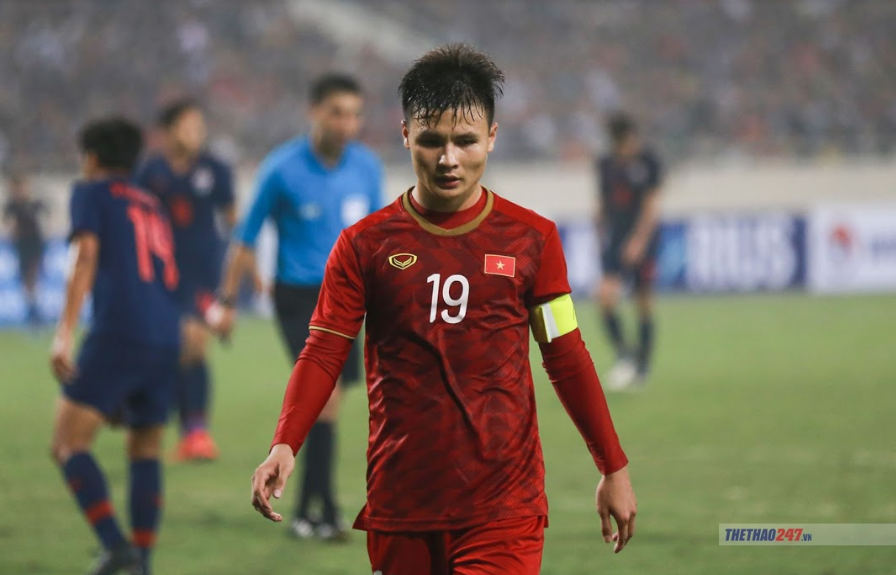 Van Hau is a good players and play an important role in U23 Vietnam. The whole team has a place to replace Van Hau. We will focus on each match to get the best result rather than considering a long term/ We don't want to put pressure on ourselves."
Doan Van Hau is playing for Heerenveen and unable to join Vietnam as AFC U23 Championship is not in FIFA Day's. The Dutch club denied releasing its players.
ĐÔNG NHI BỊ TỐ HÁT NHÉP "NHẠC MỘT ĐẰNG KHẨU HÌNH MIỆNG MỘT NẺO"