Park Hang-seo's assistant: 'Provoking Park is Thailand's trick'
Author: Admin
15:16 | 21/11/2019
Le Huy Khoa, an interpreter of coach Park Hang-seo, has commented on the tension between Thailand and Vietnam coaching staff.
Vietnam had a goalless draw to Thailand on Tuesday night at My Dinh stadium in the World Cup 2022 qualifiers. The match was nerve wracking, not only because of collision situations on the pitch but also the "fight" between both sides' coaching staff.
Right after the match ended, two assistants of the Thailand coach provoked and ridiculed Park. Words were exchanged and the referee team prevented the quarrel from deteriorating.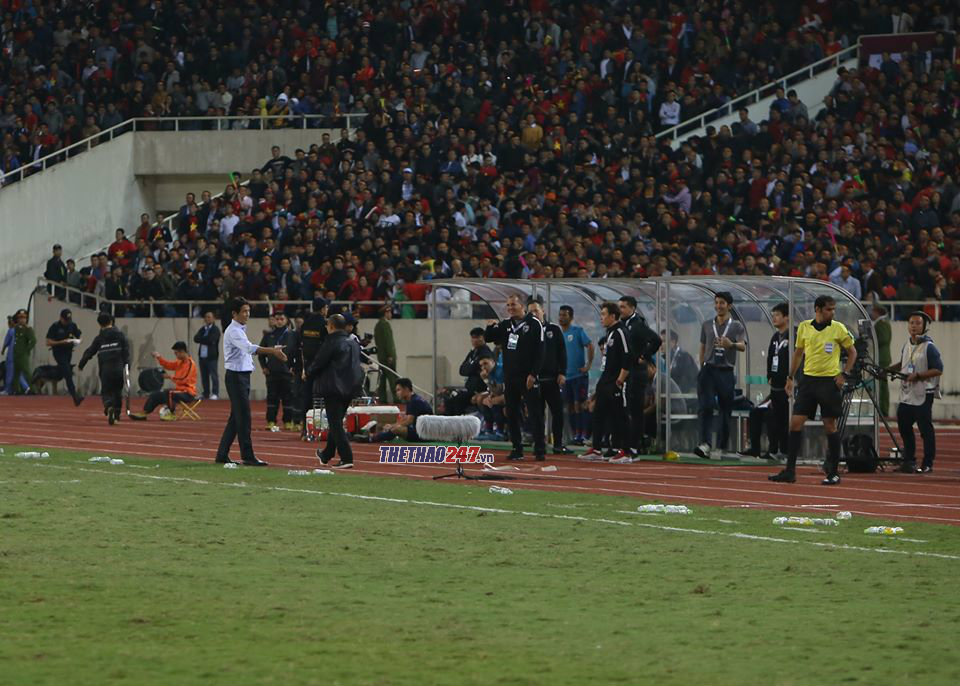 Khoa said: "This is not the first time the Thai coaching team has done so. In the first leg, these two assistants many times pressurized the Vietnamese players and Park Hang-seo. When Park rejected, they continued making fun of it. So we couldn't help rushing into an argument with them. The camera didn't record the situation, so no one know what happened. In that match, coach Park was drawn a yellow card.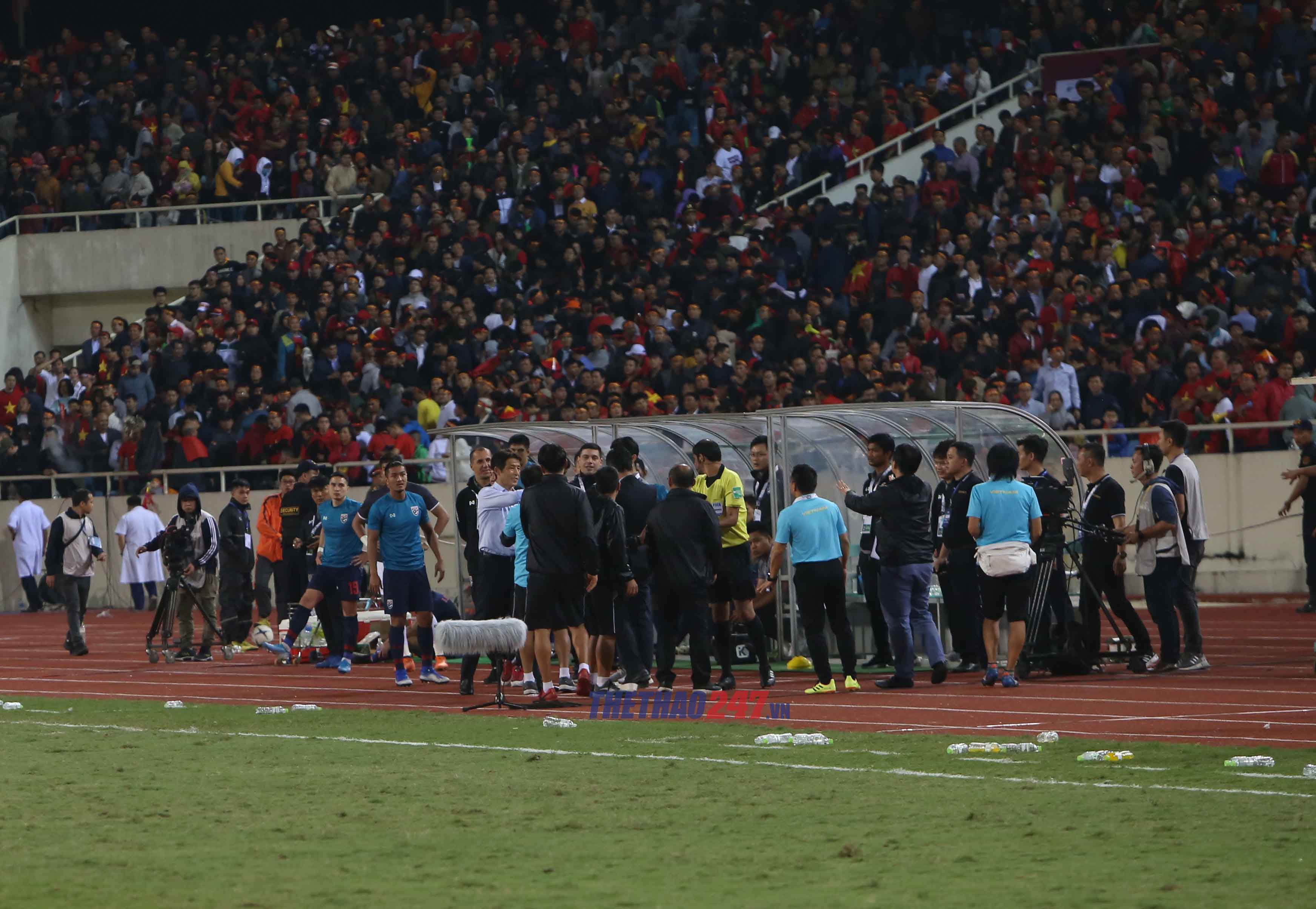 If he gets one more, he will be suspended in the next match. This is probably the trick of the Thai coaching team as they intentionally provoked Park. The Thai assistant coaches repeated such actions, which angered Park at the end of the match."
After 5 matches, Vietnam temporarily leads Group G of World Cup 2022 Qualifiers with 11 points. Thailand falls to 3rd place with 8 points, 1 point lower than Malaysia, who is ranked 2nd.