Le Thuy Hai: 'Vietnam could not dream of World Cup 2022'
Author: Admin
17:30 | 16/07/2019
Speaking of Vietnam chance in World Cup 2022, coach Le Thuy Hai assumed that Park side might overcome the second qualifying round but might not qualify for the third one.
Vietnam is expected to achieve success in World Cup 2022 after their resounding achievement, however, coach Le Thuy Hai claimed that fans should not expect too much and put more pressure on them.
"All expects good results in World Cup, but Vietnam quality is not enough. We just crowned championship in ASEAN twice, and zero in continent arena. By the recent success, Vietnam gets high spot in the FIFA ranking, yet I still insist that It is not enough. If Vietnam wants to qualify for World Cup, they must reach top 7 in Asia, which is very difficult with the current ranking.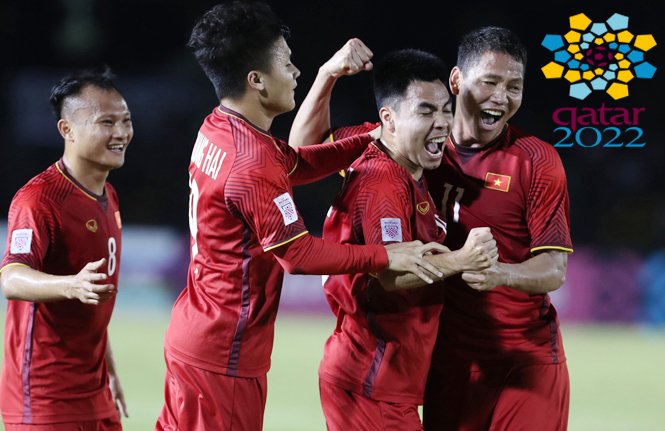 Vietnam could only pass the second qualifying round with luck since there is not many teams familiar with World Cup. But to reach deeper is impossible. Less teams means stronger teams. Thereby, I affirm that It is impossible to reach deeper in World Cup. We are not strong enough."
Instead of heading to 2022 World Cup, coach Le Thuy Hai said that the Vietnam Football Federation should continue to invest in potential youths such as U17, U19 or U23. This will help young players to catch up with the 'golden generation' of Quang Hai, Cong Phuong ... Thus, Vietnam will have very strong forces in the journey to conquer the dream of World Cup year. 2026.
Mr. Hai believes Coach Park Hang Seo will help Vietnam national team to qualify for the 2nd World Cup 2022.
At the upcoming 2022 World Cup qualifier, Vietnam, 15th in Asian ranking will be in the 2nd seed group. Coach Park Hang-seo will avoid many strong teams like Iraq, Uzbekistan, Lebanon, Jordan ...