"I want to recover soon to play my last SEA Games," says Dinh Trong
Author: Admin
13:46 | 29/10/2019
National team defender Tran Dinh Trong said he is eager to join his teammates at the upcoming SEA Games after a fast recovery from a knee injury.
During a V- League match in May, Trong suffered a serious knee injury that required surgery.
The 22-year-old was sent to Singapore for an operation and treatment.
Fortunately, the Hanoi FC player has recovered much faster than the scheduled nine-month period.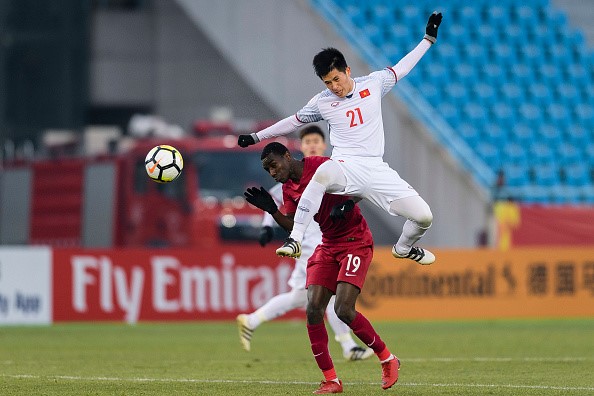 "Doctor Choi and I are trying our best so that I can play at the SEA Games in November," Dinh Trong said.
"My only goal right now is to recover as quickly as possible. As this will be my last SEA Games, I earnestly want to devote myself to the country."
"I am getting better day by day. I think I will fully recover soon and come back."
The 2019 SEA Games will also be the last SEA Games, which are for U22 teams, for other stars like Quang Hai, Tan Tai, Thanh Chung, and Duc Chinh.
Coach Park Hang-seo added Dinh Trong to the U22 squad announced last Thursday.