BREAKING: Quang Hai officially bids farewell to SEA Games
Author: Admin
11:00 | 05/12/2019
According to the latest news, midfielder Nguyen Quang Hai is unable to conquer SEA Games 30th with U22 Vietnam.
In the U22 Vietnam vs Singapore on Tuesday, captain Nguyen Quang Hai left the pitch early due to an injury caused by an opponent defender. Coach Park discussed with doctor Choi Ju-jyoung long enough to give him a rest.
Yesterday morning, Quang Hai was taken to check MRI to identify the injury. According to VFF announcement, Quang Hai injured his left leg thigh muscles, which endes his journey in SEA Games 30.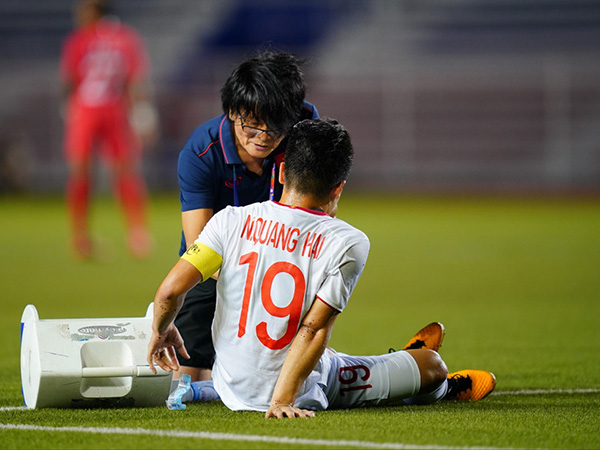 "Quang Hai could not even join the final with Vietnam in SEA Games if we advance to the last round. We could only try our best to treat him and hope that miracle will come. Quang Hai's absence will surely a great loss for U22 Vietnam agaisnt Thailand," Vietnam's doctor said.