Australian Vietnamese star added to U22 roster for UAE friendly
Author: Admin
12:54 | 16/10/2019
Head coach Park Hang-seo finalized the 23-man roster of U22 Vietnam to play in the friendly against the UAE at Thong Nhat Stadium on October 13.
5  players off the roster are Phan Van Bieu (SHB Da Nang), Phan Thanh Hau (HAGL), Trong Dai (Viettel), Duong Van Trung (Binh Phuoc), and Nguyen Dinh Manh (Nam Dinh). Regrettably, Trong Dai has sustained a ligament  injury and Thanh Hau is suffering from a  foot condition.
While Trong Hung and Tien Linh have moved up, being tapped for the senior team, U22 Vietnam welcomes Australian Vietnamese midfielder Martin Lo. He was absent during the 2-0 win of Vietnam over China last month.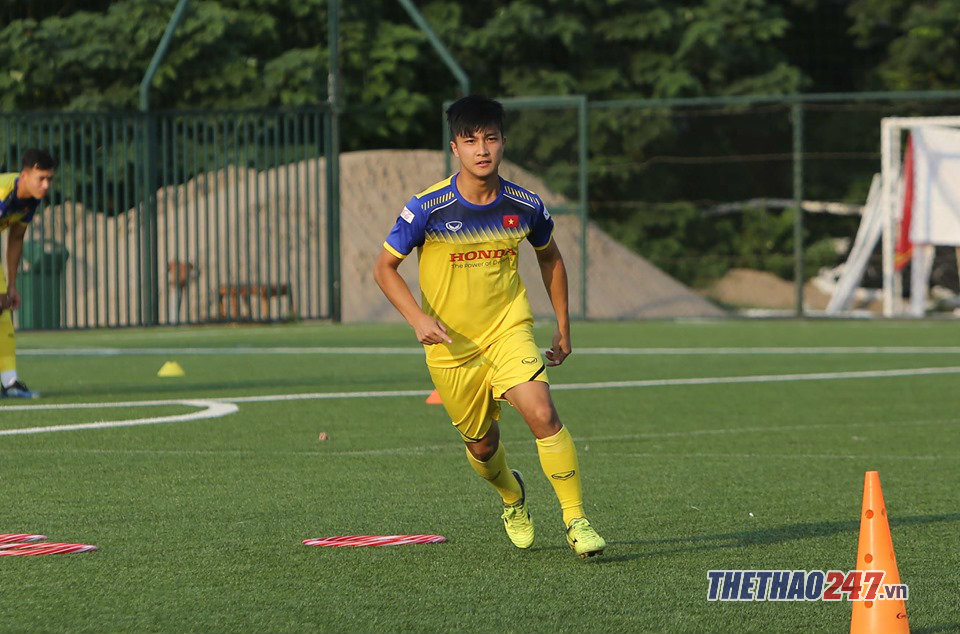 The list still includes some key players for the SEA Games campaign, including Hoang Duc (Viettel), Tien Dung (Hanoi), Tan Sinh (Quang Nam), Viet Hung (HAGL), and Duc Chinh (SHB Da Nang), among others.
Assistant coach Kim Han-yoon will manage the U22 team due to Park's busy schedule with the senior team.
U22 Vietnam roster:
Goalkeepers: Bui Tien Dung, Nguyen Van Toan, and Phan Minh Thanh
Defenders: Ho Tan Tai, Do Thanh Thinh, Dung Quang Nho, Nguyen Van Hanh, Huynh Tan Sinh, Nguyen Duc Chien, Bui Hoang Viet Anh, and Le Ngoc Bao
Midfielders: Bui Tien Dung, Trieu Viet Hung, Nguyen Huu Thang, Mai Xuan Quyet, Nguyen Hoang Duc, Martin Lo, and Truong Van Thai Quy
Forwards: Ha Duc Chinh, Ngo Hong Phuoc, Nham Manh Dung, Pham Tuan Hai, and Huynh Tien Dat