Will Vietnamese football eliminate foreign players?
Author: Anong Arunanondchai
14:00 | 09/04/2020
A V-League club representative suggested not to use foreigners later in the season.
In a meeting between VPF and V-League clubs to find a new direction for V-League 2020, there was a very interesting information revealed by a Vietnamese television channel.
Accordingly, an anonymous team proposed not to use foreigner in the rest of the V-League 2020. And of course this opinion has faced fierce opposition from the member teams.
Of these, Ho Chi Minh City reacted the most because they attend many tournaments from domestic to international so they have to recruit many foreign players with high transfer prices. If the contracts are terminated, HCMC will have to compensate each player VND 5-6 billion, even in the case of tens of billion.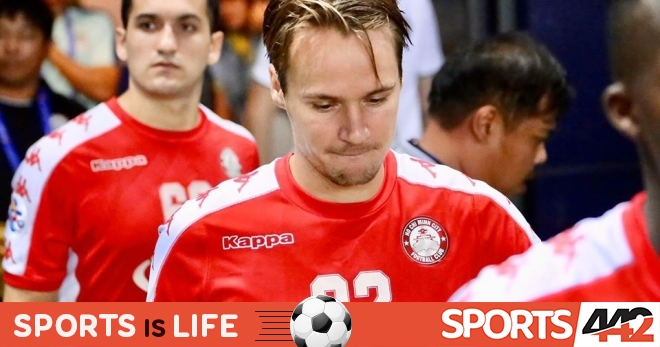 Agreeing with Ho Chi Minh City, Than Quang Ninh coach Phan Thanh Hung said that not using foreign footballers will affect the quality of the tournament as well as the team's plan.
The issue of using foreigners properly is not the first time discussed. It is also a headache for the national coach and Vietnamese football planners. Recently Park Hang-seo said that the use of too many foreigners in the attack makes the national team is seriously short of strikers.
While PVF Technical Director Philippe Troussier shared that Vietnamese teams are relying too much on foreign soldiers and using long-passing style that has influenced the young players' thinking. Because of this, Vietnamese professional players have limited football mindset.
Perhaps PVF and VFF will consider the proposals of the teams to make the most reasonable plan, thereby balancing the achievements of the teams and creating the best conditions for the national team.