Will HAGL transform with a different generation of players from Cong Phuong?
Author: Amelia
14:00 | 19/08/2020
HAGL will soon launch players suitable for modern football, they meet different input criteria compared to Cong Phuong.
HAGL JMG training furnace always puts technical criteria and tactical thinking of the players first in the selection of inputs. They have released outstanding talents such as Cong Phuong, Van Toan, Tuan Anh, Xuan Truong, Van Thanh ...
They are all players with good personal technique, but their physique and height are somewhat limited. In addition to Tuan Anh (1.76meters) and Xuan Truong (1.78meters), players like Cong Phuong (1.68meters), Van Toan (1.69meters), Van Thanh (1.70meters) ... always had difficulty in ball disputes or hand-to-hand disputes with tall players.
The outstanding players of HAGL JMG 3rd course, including Dung Quang Nho, Bao Toan, Thanh Binh and Minh Binh, also own a modest body, because HAGL still maintains the selection criteria for this group of players.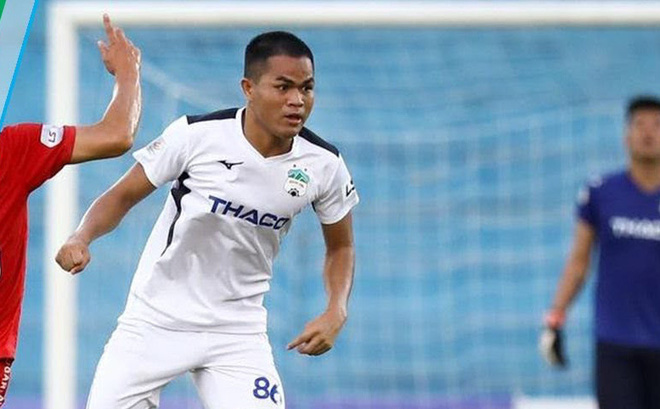 However, until the 4th grade, things are gradually improving when the new players have a very good height and physical strength. Coach Chu Ngoc Canh said: "Previously, both in the selection of trainees as well as in training, we emphasized technical factors and tactical thinking. Currently, besides the two above factors, we also attach importance to the role of the player's fitness.
Therefore, since the 4th class of players from both HAGL Academy JMG and talented furnace HAGL onwards, at the time of the game, our students' body and fitness are not losing compared to the opponent."
The fitness of Vietnamese players is improving day by day. Le Cong Vinh once shared that in his time, a player over 1.7meters is already tall. But Vietnamese players now have a lot of people over the level of 1.80 meters. Obviously their physique, stamina is much better.
In addition to the change of admission criteria, the HAGL JMG training facility also gradually focuses more on the nutrition of the players. This change is necessary so that HAGL can soon introduce talent that is better suited to modern football.