What does Tien Linh say when he returns to the Vietnamese team after 9 months?
Author: Amelia
12:00 | 08/08/2020
Park and VFF have planned to gather the Vietnamese team from August 18, so Tien Linh and his teammates will be training together after 9 months.
Park Hang-seo has made a plan to gather the Vietnamese team in mid-August with a force of about 30 players. After the meeting between the Vietnam Football Federation (VFF) and the Korean coach, the ability of the team schedule will change, specifically the whole team will gather 4 days later (from August 18 to August 25), instead of the old calendar (August 14-20).
Striker Nguyen Tien Linh shared: "We really miss the team because it has been 9 months since we did not gather together. Every time focusing is of great help to young players like me when they are exposed to and receive advice and sharing from seniors such as captain Que Ngoc Hai, Pham Duc Huy ... Such experiences are very necessary. Let us restrain our spirits, aiming for the last 3 matches of the second qualifying round of World Cup 2022.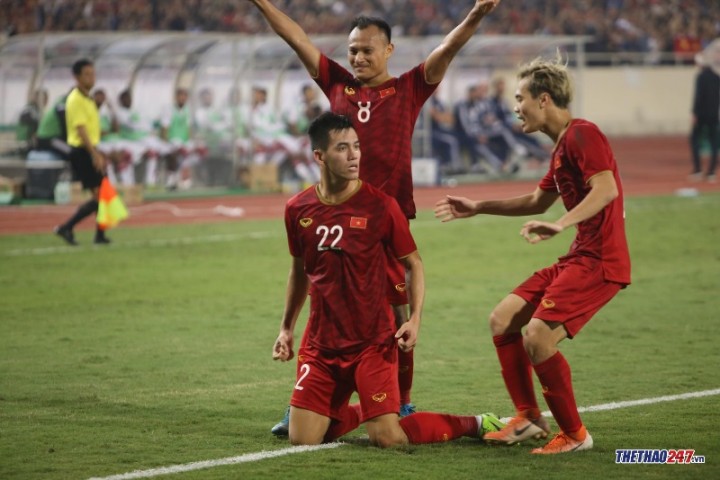 In addition, this gathering will be an opportunity for Mr. Park to review more forces and verify some new factors that have performed well in the first phase of V-League 2020. At this time, me and Becamex Binh Duong team still practice regularly as in competition. However, I also know that there are some clubs that allow players to rest, so the national team gathering is also an opportunity for players to catch up with each other, regain a sense of connection with each other "- according to Thanh Nien.
This is a very important gathering of the Vietnamese team, because the last time Park Hang-seo and the players worked together 9 months ago, since the match with Thailand at My Dinh Stadium in the round World Cup category 2022.
This gathering will help Park Hang-seo check and reevaluate the fitness and performance of the players, in order to prepare for the next three important matches taking place in October and November.