What does Cong Phuong say after the failure of Ho Chi Minh City to Saigon FC?
Author: Amelia
14:00 | 13/06/2020
Cong Phuong's return could not help Ho Chi Minh City defeat Saigon FC, he pointed out the biggest cause of this result.
Cong Phuong received great expectations at the 'Sai Gon derby' match between Ho Chi Minh City Club and Saigon. However, he was unable to help Chung Hae-seong's army to score a goal, even though they lost after Pedro scored the only goal of the match.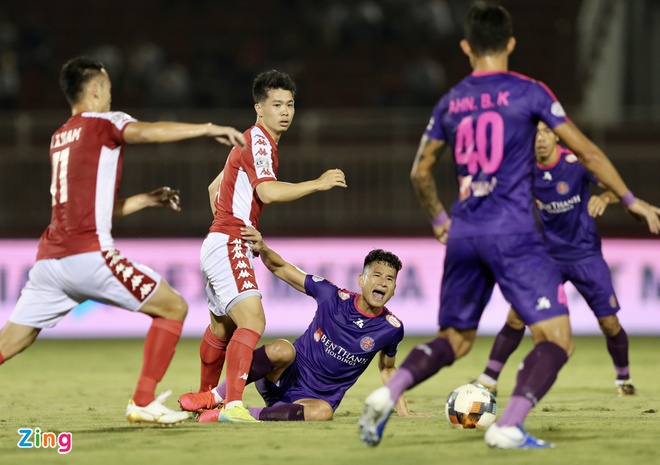 This is also the first defeat of the HCMC club in the V-League 2020. Sharing after the game, Cong Phuong said: "We also created some opportunities but did not take advantage of it. Meanwhile opponents take advantage of opportunities from set pieces to win. The whole team tried hard but football is like that, the two teams have the same opportunity, we don't take advantage of the success and pay the price. We will try harder in the next matches. "
"In the first two V-League rounds before the Codi-19 outbreak, we played very well in both the V-League and the AFC Cup. However, the long break has made it difficult for us to return. I will try my best to improve myself and contribute to the team ".
This result makes the Ho Chi Minh City Club drop to 6th place in the rankings, while Saigon FC is leading the ranking. This was the third match in a row that coach Chung Hae-seong's team could not score. Obviously, he and his players will have a lot of work to do in the near future.