V.League expected to return in the first week of June
Author: Amelia
11:00 | 08/05/2020
VPF has not announced the expected schedule of V.League but it is expected that the third round will almost certainly return in the first week of June.
The Prime Minister allowing the re-organization of football matches is good news to ensure that domestic tournaments will re-appear in the near future. Previously, VPF had planned the return date of the National Cup on May 24 and May 30. However, the V.League and first division have not yet been decided.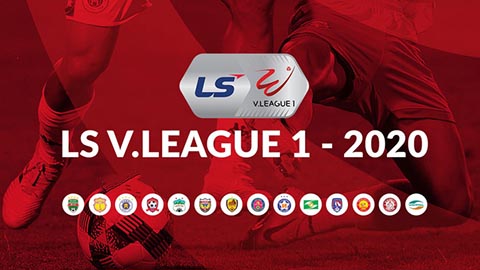 However, once the National Cup has been scheduled, there is no reason for V.League and First Division to postpone it for a long time. Almost certainly, these two playgrounds will start right after the National Cup with enough rest time for the teams to recover according to the time period, normally between the two previous matches.
Specifically, the V.League may start again on Saturdays and Sundays in the first week of June, (the 6th and 7th of June).
According to the old schedule, V-League round 3 would have lasted for 3 days. Based on the old schedule, some of the first matches of the third round can also start from Friday, June 5 and later, which will continue on June 6 and June 7.
One of the reasons VPF has not been able to publish the scheduled calendar is that the remaining time in 2020 is very tight, not enough to organize the remaining 24 rounds due to the National Cup and Vietnam focusing on kicking. qualifying for the World Cup 2022 as well as the AFF Cup 2020. Because of that, it is likely that VPF must carry out a plan to shorten the V.League 2020.