Three reasons Quang Hai will not receive the Golden Ball 2019
Author: Nick Cassidy
14:00 | 26/05/2020
Quang Hai, despite playing stable and outstanding, has little chance for the Golden Ball this year.
It is undeniable that Quang Hai had played impressively in 2019. The Dong Anh-born player will play an important role in the Vietnam's playstyle. However, Quang Hai's contribution was less than what he has done in 2018.
Quang Hai is on the list with 4 other mominees: Doan Van Hau, Nguyen Van Quyet, Nguyen Trong Hoang and Do Hung Dung. There are many reasons making hime unable to get this title. Quang Hai was injured during SEA Games and had little contribution to the team's achievement.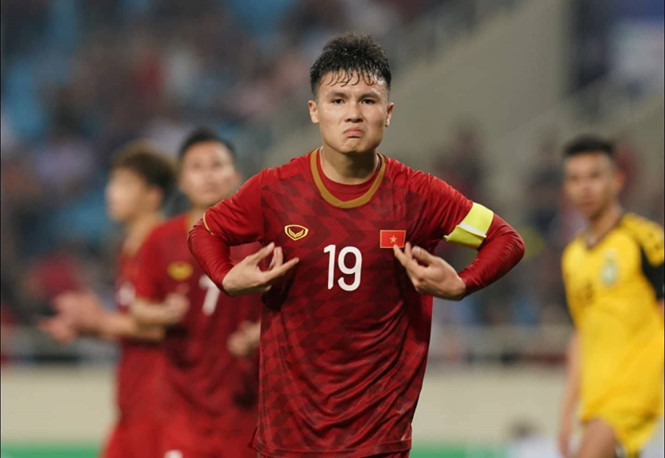 Firstly, Quang Hai didn't have much time to play in SEA Games despite his high-level goal in Hanoi FC. He was injured right in the qualifying round of SEA Games 30th.
His teammates Do Hung Dung and Doan Van Hau are the main players and scored in the final, helping Vietnam achieving the first gold medal in the history.
This is a disadvantage for Quang Hai since the title highly evalutes the contribution of players.
Second, the latest impressive moment of Quang hai was in the Vietnam vs malaysia match at World Cup 2022 qualifiers.
Vietnam is leading group G, yet the defense played the most important role in Vietnam NT squad. The attack didn't left much impression so Quang Hai would be affected.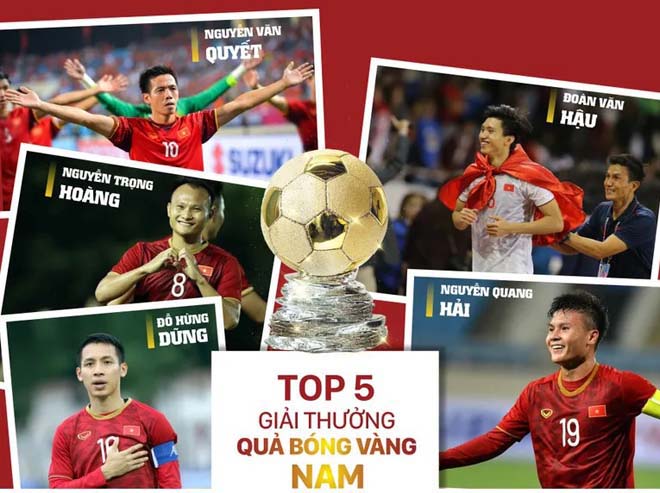 Thirdly, Hung Dung had a outstanding performance last year, which has shown in the SEA Games 30th. Van Quyet and Trong Hoang also have done well.
Besides, Van Hau playing in Europe can be a bright name, making Quang Hai unable to conquer the title this year.
However, the reasons are for reference, Quang Hai faces more difficulties in this title competition.