The Ho Chi Minh City striker would rather compensate the contract than return to Cong Phuong's hometown
Author: Amelia
11:00 | 18/08/2020
Striker Amido Balde paid his own pocket to liquidate the contract because he did not want to move to SLNA.
After successfully recruiting the duo Jose Ortiz and Ariel Rodriguez, the Ho Chi Minh City Club decided to break up with Amido Balde. The 29-year-old striker receives a salary of about $ 15,000 a month, but the player's contribution to the team at Thong Nhat Stadium is not appreciated.
The player's contract with the HCMC club is still valid until the end of the season. After getting the information, both SLNA and SHB Danang wanted to borrow Amido Balde until the contract was over. However, the Guine player - Bissau has decided to pay his 3-month salary contract with his pocket to return to his hometown to play football.
One of the reasons that Amido Balde refused to play for SLNA was that the Nghe team asked the player to reduce his salary. The figure of $ 15,000 / month is too high for a weak financial team like SLNA. Therefore, the striker decided not to continue to stick with the V-League.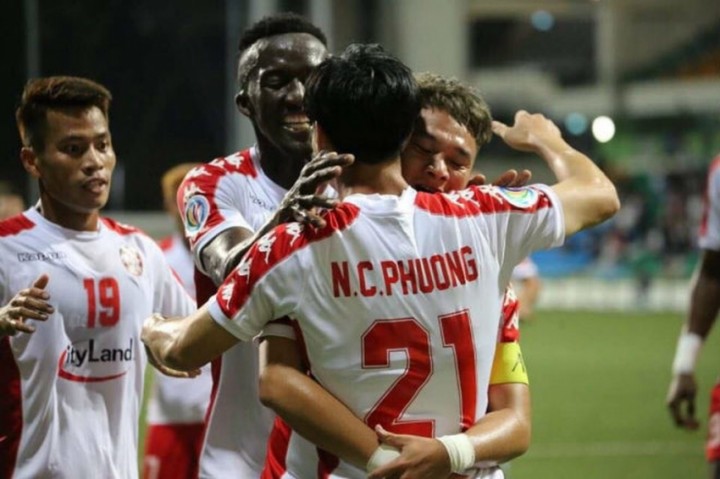 Currently, SLNA also owns 3 foreign soldiers on the attack including Sosseh Alagi, Peter Samuel and Felipe Martins. In defense, they have the services of Santos Gustavo. Recruiting more Amido Balde also means SLNA will have to sell 1 player in the squad.
On the side of Ho Chi Minh City, two Costa Rican rookies entered the practice with teammates. Initially, the duo still faced many difficulties due to not being used to the weather. In addition, the language barrier also makes Jose Ortiz not fully understand the direction of coach Chung Hae Seong.