Thai newspaper admits its dificulty to compete with Vietnam
Author: Chris Lee
16:30 | 19/05/2020
The Thai media recently admitted that the army of Akira Nishino could hardly compete the number one position in Southeast Asia with the Vietnam national team.
Recently, the Southeast Asian Football Federation has announced it will maintain the schedule of the AFF Cup 2020 at the end of the year from November 23 to December 31. This schedule is causing difficulties for many countries due to the tight schedule while the players are not in the best condition after the Covid-19 break.
The Philippines is the most effected country when they are not allowed to play football until the end of December, causing the national team not to have time to prepare. In addition, Thailand has many difficulties when the league will play throughout the country from September. Therefore, the dense competition will make the players who are inherently having problems will have more difficulties.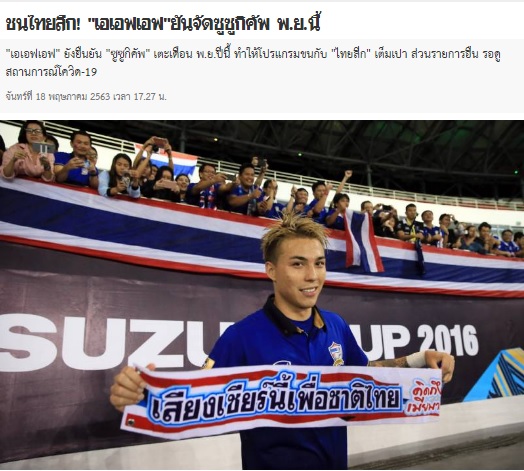 Siam Sport recently shared:
"AFF has confirmed the AFF Suzuki Cup 2020 will be held as originally planned and will start in November.
This makes Thailand has many disadvantages when Thai League will return in September 2020 and is expected to end in May 2021. This schedule will conflict with the AFF Cup 2020, so it is highly likely that Thailand will not be able to have the strongest squad. That means the opportunity to win the AFF Cup is very small. "- Thai media admitted that they did not have the opportunity to compete with Vietnam national team.
Vietnam national team is holding many advantages. Indonesia is probably the most unpleasant name that can make it difficult for Park Hang-seo's side.