PVF therapist spoke out about Duy Manh and Dinh Trong's injuries
Author: Paithoon Bundarik
12:00 | 22/05/2020
According to physiotherapist at PVF, Duy Manh is likely to have to rest until the end of 2020 and Dinh Trong has almost recovered and soon returned to play.
After returning from Singapore, both Hanoi center-backs are currently being treated and rehabilitated at PVF youth training center. After treatment time, the recovery level of these two players was revealed.
The injuries of these two defenders are making positive changes, according to physiotherapist Nguyen Trong Huong. However, with the new cross ligament surgery, it is very difficult for Duy manh recover for the year-end plans of Vietnam: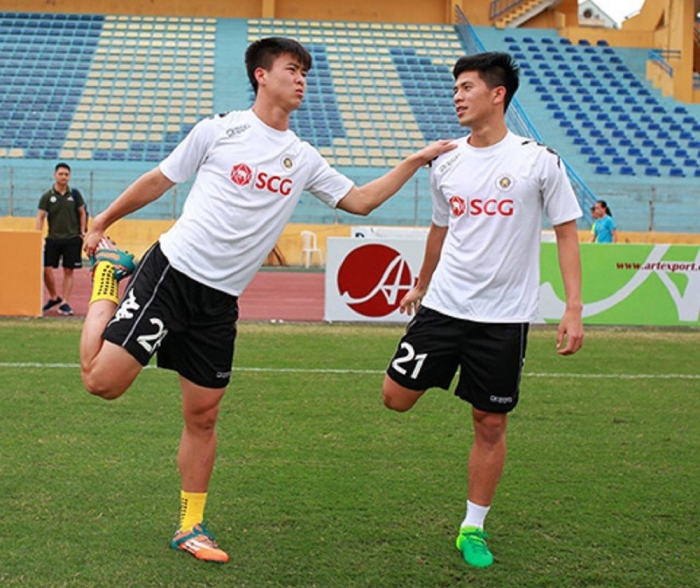 "Duy Manh suffered from anterior cruciate ligament injury so it takes a long time to recover. I cannot say exactly. However, the time for him to return to the top level with 100% probability will no sooner than January 2021 ".
 "Before Duy Manh can return to play with 100% of his ability, he needs about 1-2 months to get used to the training sessions and absorb the tactics of the club. It all depends on Duy Manh's physical level. The coach will work with the medical experts at PVF to devise a plan to help him return to competition early and most effectively. "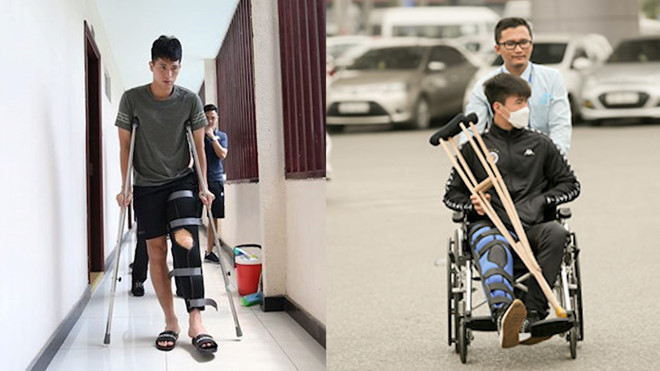 Sharing more about Dinh Trong, the expert of PVF said: "Regarding Dinh Trong, the physiotherapy room has consulted many experts and gave a cycle of about 3 months to help him return to competition, practice. High intensity training at the club."
"Dinh Trong is in a process of reducing the weight load on his knee cartilage. Within the next 2 weeks, we will apply the process of strengthening and re-placing the weight on Dinh Trong's knee joint. He feels comfortable when doing exercises and have positive feedback for doctors ".