Park Hang-seo's representative speaks of Park's salary during Covid 19 pandemic
Author: Paithoon Bundarik
17:30 | 03/04/2020
Representative Lee Dong Jun said that fans should not ask Park to reduce his salary because of Covid-19.
Recently,FIFA and FIFPro have agreed to require players from around the world to reduce their salaries to support the teams. Accordingly, many V-League teams have planned to cut the salaries of players and coaches.
There was an opinion that Park Hang-seo should voluntarily reduce his salary, because he and his team will not work for half a year. Even a VFF representative agrees with the proposal.
Answering to the Vietnamese media about the salary of Park Hang Seo, the representative of Lee Dong Jun said it was not good to ask Park to reduce his salary. Accordingly, Mr. Park will contribute in other ways.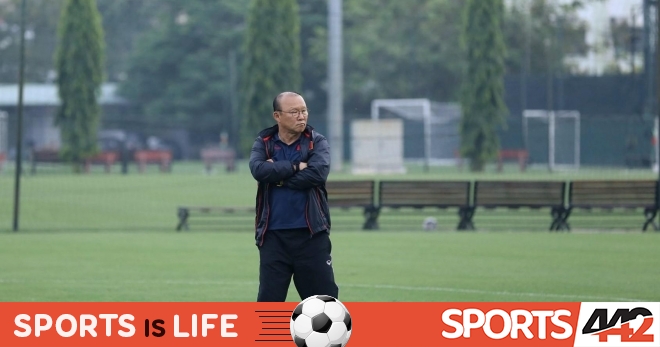 Lee Dong Jun shared: "Salary is a sensitive issue, it's hard to say. But indeed, many people are interested in. We know football is in difficult time because of Covid-19, but it's not good to ask the coach to cut wage.
VFF did not mention anything about salary cuts. We also believe that salary should follow the contract. No pay reduction, but Park Hang-seo still has many ways to contribute to Vietnam "- according to VnExpress.
Coach Park Hang Seo has just renewed his contract with VFF until the end of 2022. Accordingly, the 61-year-old military leader will receive a salary of about 30,000 - 40,000 USD / month. Recently, Park Hang-seo and his wife have donated $ 5,000 to the Covid-19 Prevention Fund.
>>> OFFICIAL: V-League 2020 postponded due to Coronavirus outbreak