Nishino was carefully protected by the Thai Football Federation dunring Covid-19 season
Author: Bill Lintons
14:00 | 26/03/2020
The Thai Football Federation is devoting the best care to ensure the maximum health of the national team coach, Mr. Akira Nishino.
Due to the effects of the Covid-19 epidemic, Thailand League 2020  has been postponed. Like Park Hang-seo, coach Akira Nishino has much free time, because the 2022 World Cup Qualifier in Asia has been postponed to October.
Taking advantage of this rare occasion, the 64-year-old  intended to return to his home in Japan but then he changed his mind.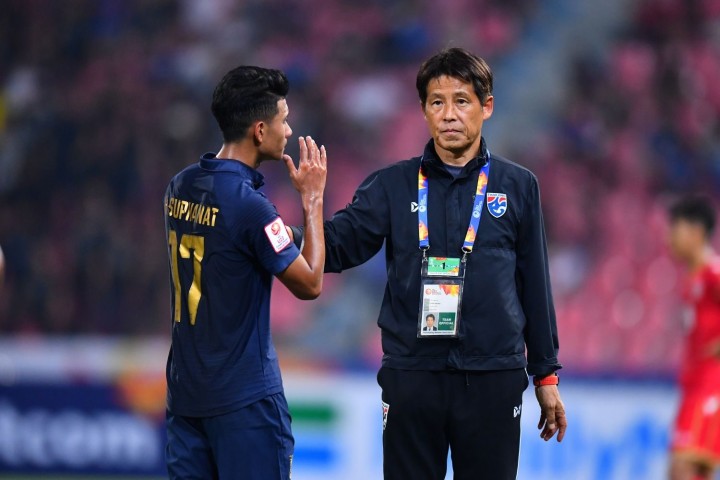 "FAT does not ban Nishino coach from returning to Japan, but the J-League is also taking a break because of Covid-19, if he returns to Japan and returns to Thailand, Nishino will be isolated for 14 days, so he decided not to go," FAT Chairman Somyot Phumpanmuang shared.
Staying in Thailand, coach Nishino have to inform the Thai Football Federation before he scouts some clubs so FAT will be well-prepared to avoid Covid-19 infection.
"Akira Nishino wants to see the players of each club practice, although the 2020 Thai League has been postponed but the club still allows the players to practice as usual.
If he wants to go to the training session of any club, he will notify us to coordinate with the club, arrange the appropriate area, do not have close contact with athletes to prevent the virus infection, " said Mr. Somyos.
At this time Thailand NT is ranked third with 8 points after 2 wins, draws and 1 loss in group G of World Cup qualifiers.
Notably, the two draws of Nishino's side was to Vietnam.