Dutch newspaper revealed Heerenveen's plan with Van Hau if renewing the contract
Author: Amelia
09:09 | 11/07/2020
Voetbal International reported on the Van Hau and Heerenveen deals after the two sides decided to stop the contract.
The relationship between Van Hau and Heerenveen closed when the Hanoi Club decided to stop negotiating, bringing the player back to Vietnam. Thus Van Hau has closed the 10-month journey in Europe with a lot of changes.
The Dutch newspaper Voetbal International reported on the deal. The writer Reon Boeringa grabbed the headline "SC Heerenveen did not renew his contract with Van Hau because it was too expensive".
The reason for this problem is that Heerenveen must pay at least 450 thousand euros to Van Hau, a player outside the EU.
"Heerenveen was able to renew his contract with Van Hau again, when the costs and salaries will be supported by external partners. However, Heerenveen was unable to do so.
The coaching team of Heerenveen had expected Van Hau to play in the left wing next season, but the club did not meet the salary prescribed by UEFA. So the club spent that money for more practical goals such as the position of goalkeeper, left-back and striker," the press revealed.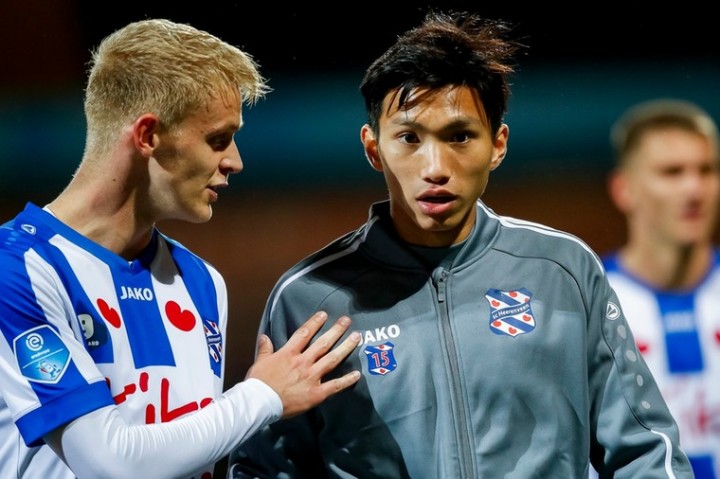 However, these disclosures are not accurate. In the announcement on the homepage, the Hanoi club affirmed that Heerenveen did not guarantee the retention of Van Hau because of professional factors, so he brought him back to Vietnam.
Hanoi really wants to create conditions for Van Hau to stay but not at all costs.
On Van Hau's side, he will return to Vietnam with many changes. Time in the Netherlands helped Van Hau to develop comprehensively physically. The matches in the reserve team also helped Van Hau to learn from many good players.
Due to international travel restrictions, Van Hau will have to wait for a suitable time to return home.​