Dinh Trong: 'Park promised to create the best conditions for us'
Author: Amelia
11:00 | 22/05/2020
Tran Dinh Trong talks about Mr. Park's visit and affirms that he has learned many lessons after his relapses.
Dinh Trong and the players Duy Manh, Xuan Truong, ... are in the process of recovering from injury at PVF center. The center-back broke his knee ligament in the match against HAGL in May 2019, and then had to take a long-term leave before returning to play in the AFC U23 Championship 2020.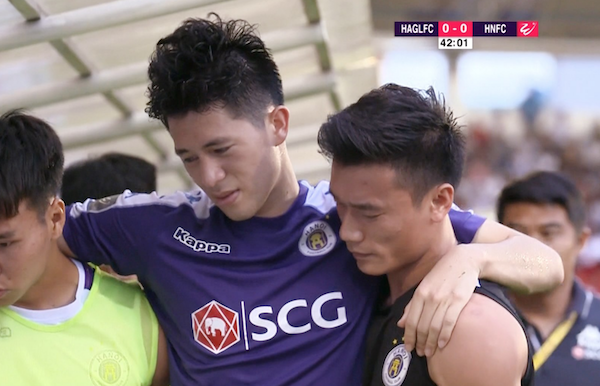 Despite showing a relatively impressive performance, Dinh Trong could not help U23 Vietnam pass the group stage.
Returning from Thailand, the center-back suffered an injury recurrence and could not play any more matches in the Hanoi club shirt.
Sharing with the media on the afternoon of 21/5, Dinh Trong said: "After taking a break from the injury, I came here to rehabilitate for 3 weeks. This time, I did not practice too much. much but only follow the course of the French experts.
My injury has improved, but it still takes time to clearly feel the change. Experts have talked about returning day but aren't sure the exact time.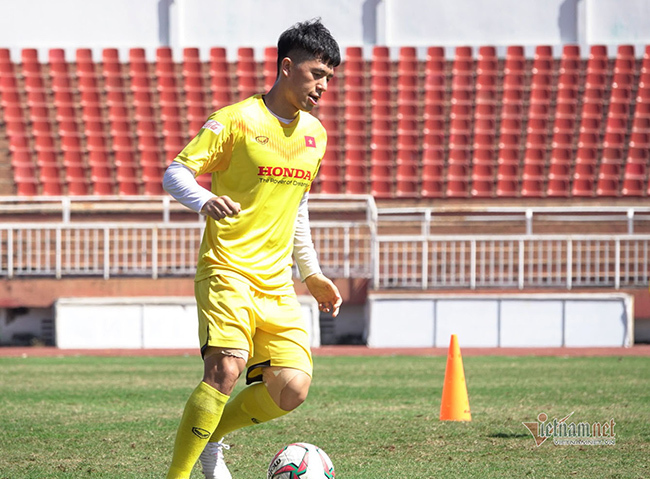 Psychology is an important issue for injured players. Bad psychology will greatly affect the recovery process. After many unnecessary injury, coming back early and then relapsing, I have learned many lessons. At the moment, I feel comfortable. Hopefully the treatment will be good so I can return to the field soon. "
After settling down his own business in South Korea, physician Choi Ju-young returned to the PVF center to continue his work. Dr. Choi will monitor the players' recovery process to build the most appropriate lesson plan.
More than 3 weeks ago, Park Hang-seo and his colleagues also went to PVF center to visit injured players and celebrate birthdays for Xuan Truong and Dinh Trong.
" Park is sentimental. When he came to visit us, he said that he could not interfere with the recovery process, but promised to create the best conditions. For example, training on natural grass instead of artificial, for injured players, this is important. He also has a lot of influence to arrange accommodation for us at PVF, " Dinh Trong revealed about the visit of Park Hang-seo.
According to a diagnosis by a specialist at PVF, Dinh Trong needs about 3 months to recover while Duy Manh can only return to the pitch in January 2021, meaning that the 24-year-old defender will not be able to attend the AFF Cup 2020 with Vietnam.