Difficult to stop Cong Phuong and teammate to win V-League 2020
Author: Amelia
17:30 | 26/05/2020
Ho Chi Minh City Club has a lot of favorable conditions to win the V-League Championship 2020, especially in the context that the No. 1 opponent, Hanoi FC, is facing many difficulties.
The most convincing team is the HCMC club. They deserve to be the number 1 candidate for this year's championship.
The ambition of Thong Nhat is expressed at the transfer period before the start of the season. They have very strong force strengthening with notable names such as Cong Phuong (Sint-Truidense), Bui Tien Dung (Hanoi FC), Vo Huy Toan (SHB Da Nang) and Nguyen Xuan Nam (Pho Hien). Especially the duo Cong Phuong and Xuan Nam have contributed greatly to the success of HCMC FC.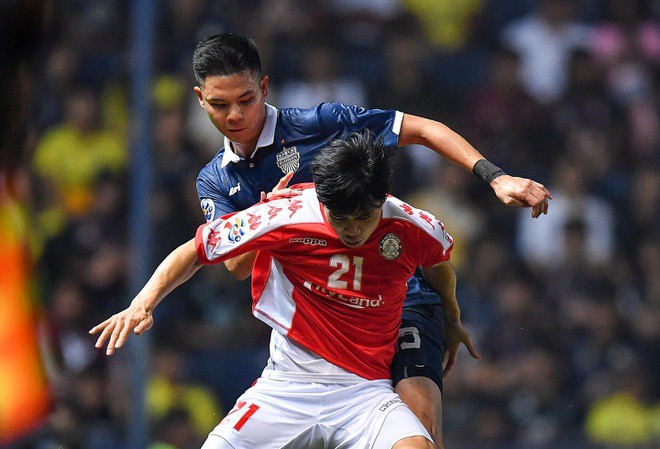 Strikers Cong Phuong and Amido Balde deserve to be the most formidable duo V-League at the moment. The 29-year-old is incharge of make a wall as well as creating a space for Cong Phuong to make the most of his ability to go cleverly. Playing alongside Amido Balde, Cong Phuong fired in all three AFC Cup arenas, the National Super Cup and the V-League.
The two wings are also very scary with the duo Phi Son and Huy Toan. Midfielder duo Hoang Thinh and Van Thuan are also enough to challenge every opponent.
Compared to the previous season, the HCMC club was visibly stronger, at least in terms of force. The playing style of the Thong Nhat home team is also much more practical when coach Chung Hae Seong requires the players to focus on the defensive front as much as possible. A single goal defeat after two matches is a clear demonstration of the defensive ability of Ho Chi Minh City in this season.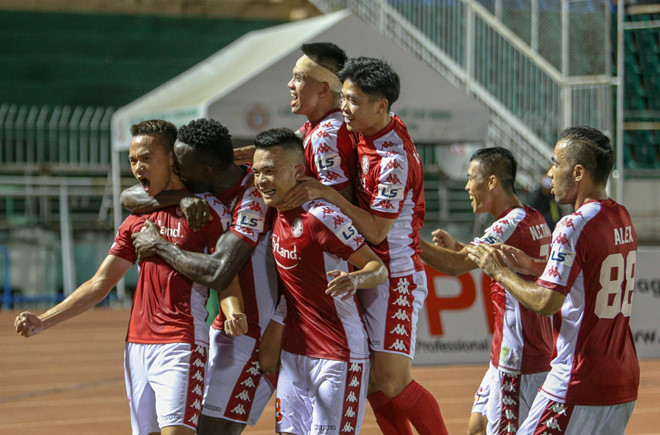 V-League 2020 will return with a denser schedule. However, this is a common problem for all teams attending the tournament. Ho Chi Minh City has enough force to rotate the squad, and coach Chung Hae Seong can change 5 people in each match.
Meanwhile, the competitor for the championship Hanoi FC is facing many difficulties. Hang Day's team has a serious crisis in terms of personnel, especially in the defense. The duo Tran Dinh Trong and Do Duy Manh both suffered injuries and stopped playing for a long time, while Dinh Tien Thanh and Bui Hoang Viet Anh have not fully recovered. Coach Chu Dinh Nghiem also admits this season will be very difficult for Hanoi FC.
"Clement weather,favourable terrain and concord among the people", we can say that Ho Chi Minh City is fully meeting the favorable conditions to win the V-League championship in 2020.