Coach Chu Dinh Nghiem: 'Hanoi unable to change players because there aren't any'
Author: Amelia
17:00 | 06/07/2020
With the "no one to replace" squad, Hanoi still got a point from Viettel and coach Chu Dinh Nghiem said he was satisfied with that.
Hanoi still won 1 point with Viettel in the 8th round of V.League 2020. Two goals in the match were scored after mistakes that caused the Capital derby to end in a tedious way.
After the match, coach Chu Dinh Nghiem shared: "This time, it is a success to share a point with Viettel. You know the force of Hanoi does not have much choice, the players played a lot. Van Quyet, Hung Dung and the other players had to try their best.
We played well, had many chances to score but gave the opponent the opportunity to score. "
Regarding the force of the team at the present time, the 48-year-old strategist said: "The squad does not have enough people to register for reserves, only 13 players. Other players have problems like Duc Huy, Tien Thanh ... Many people are actually registered for all squads. Now we have to register all three goalkeepers.
Omar suffered from multiple injuries. The surgery cannot be operated. Omar is an important link, without them the attack is affected. "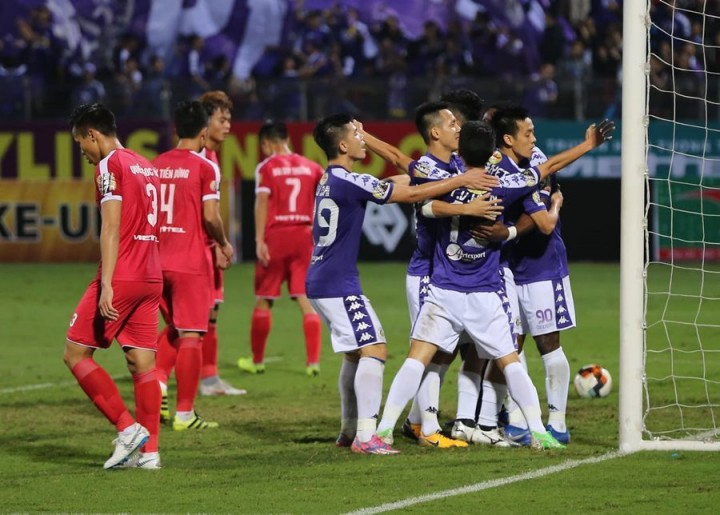 Regarding the change of goalkeeper, coach Chu Dinh Nghiem said Van Cong had no problem but he wanted Tan Truong to start so that he could lead the defense with many young players above. With the draw against Viettel, Hanoi has only won 11 points after 8 rounds. In the next match, Chu Dinh Nghiem will travel to SHB Da Nang who is in good shape in recent rounds.