Coach Chu Dinh Nghiem: "Hanoi club doesn't have enough players to practice"
Author: Amelia
15:00 | 13/07/2020
The captain of the Capital football team said that the lack of too many people makes the Hanoi club slow down in recent matches.
The Hanoi club was unable to get the victory after SHB Da Nang held a draw on Hoa Xuan field last afternoon. Although the game was quite overwhelming, Chu Dinh Nghiem still could not bring 3 points back.
Thus, after this match, the defending champion Hanoi FC has experienced 3 consecutive games without wins. This result made them pushed down to 8th place in the rankings, less than the team leading Saigon FC up to 7 points (12 with 19).
Speaking at the press conference after the match, coach Chu Dinh Nghiem continued to complain about the situation of the home team's forces: "To protect the championship, the Hanoi club must advance to Top 8 first. Now Hanoi does not guarantee that. "
"The people of Hanoi Club also have problems. Among the young players, 1-2 people can play, the rest are called to fill up the squad to practice. Now, when there are not enough players. You, I have to do that. "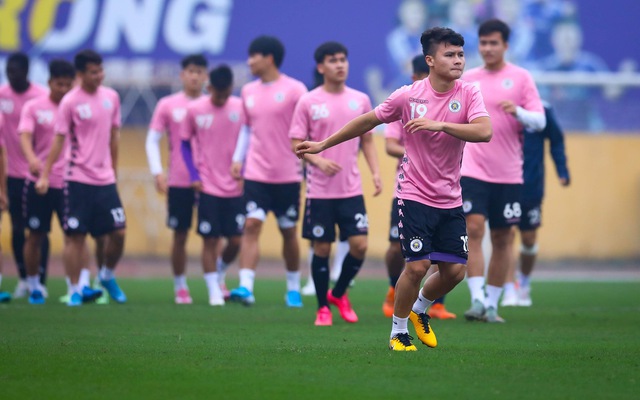 Entering phase 2, Hanoi will get back the service of defender Doan Van Hau after the expiry of his contract with Heerenveen. This is definitely a very quality addition to the capital team when Van Hau has improved a lot in terms of fitness, playing style after nearly 1 year in Europe.