Vietnam takes huge loss ahead of Thailand clash
Thể Thao 247 - In the press conference on May 14, the head coach of Ha Noi FC – Mr. Chu Dinh Nghiem confirmed Do Duy Manh's injury.
According to the previous information, center back Do Duy Manh could not combine with Ha Noi FC heading to 2019 AFC Cup Group Stage's final match against Tampines Rovers on May 15 due to his injury caused in the match facing Thanh Hoa last weekend.
Speaking to the press, Mr. Chu Dinh Nghiem revealed the cause of the injury:
'Duy Manh was in pain from warm-up time. He still tried to play but then he recurred his pain. At the end of the first half against Thanh Hoa, we found that it was not fine, so we sent him out. After undergoing screening tests, Duy Manh was diagnosed that he suffered a scraping, bone marrow edema and calf bone issue. He needs at least 3 weeks to recover.'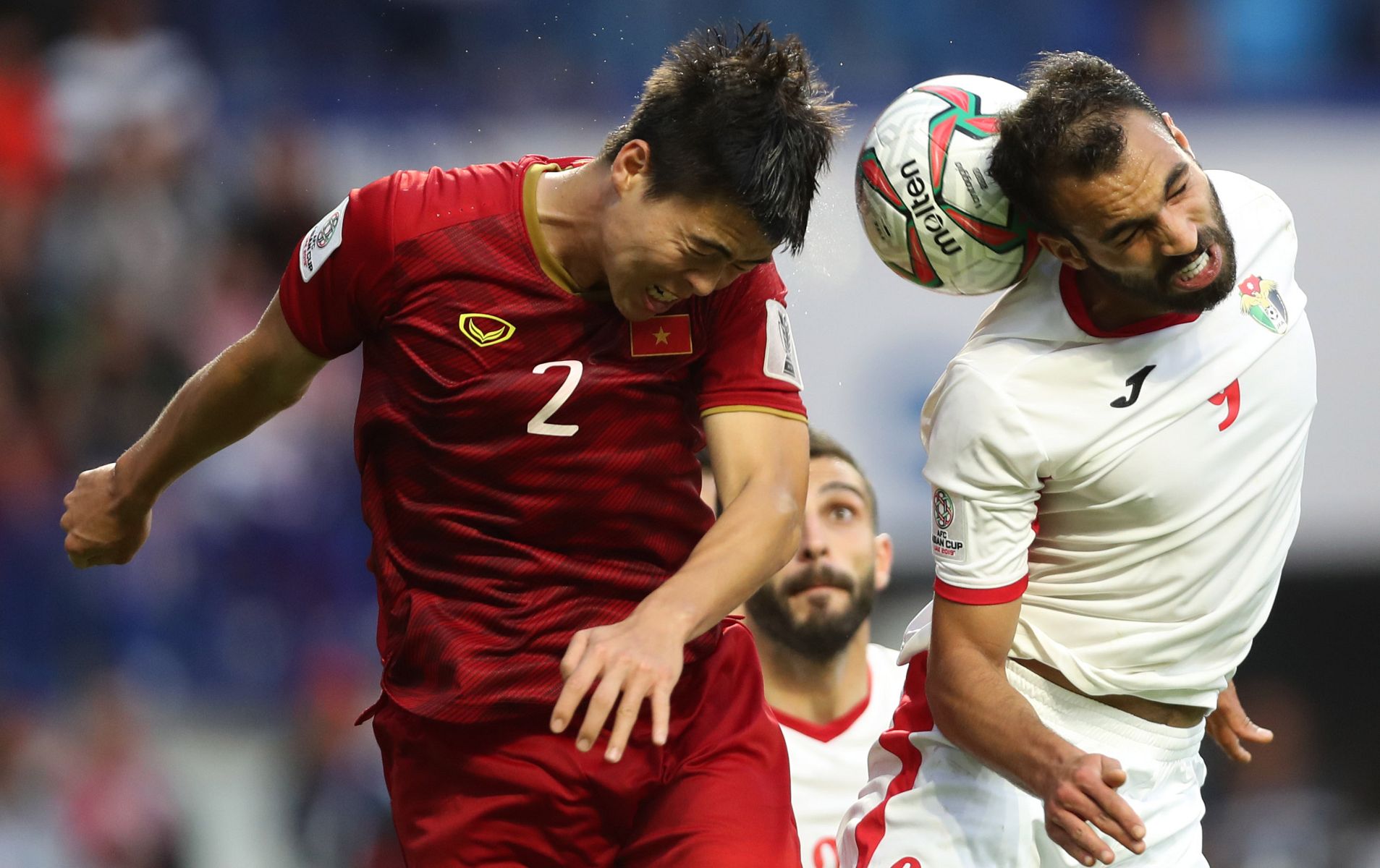 Duy Manh had been in pain but still tried to play.
By the absence for 3 weeks, Duy Manh almost misses 2019 King's Cup as Park Hang-seo side heads into the face with Thailand on June 5.
King's Cup is not just a friendly game but is the tournament managed by FIFA, which means its results have a significant impact on FIFA table.
Being asked about the gathering of the national team whether influences Ha Noi FC players' playing mentality, Chu Dinh Nghiem speak frankly:
'Gearing up the national team doesn't affect to Hanoi's players. Since the players are quite familiar with Coach Park, there are almost no mentality problems for the players. We still make a huge effort on every match, every training session of the club.'