Cong Phuong steps up to Clermont Foot?
Author: Doan Trang
Date: 18/06/2019
Based on some latest sources, the secret football club Cong Phuong sets to undergo a trial is likely Clermont Foot FC.
After the rumor said that Cong Phuong would weigh a move to Paris FC was rejected, the home fans wondered where the Vietnam striker will set his foot on.
According to On Sports' information, it could be Clermont Foot FC in France's Second Division (Ligue II), the team Clermont Foot came 10th after 38 rounds last season.
The total value of Clermont Foot FC, which secures the services of foreign players from many different countries like Uruguay, Algeria or Congo, is about 16.3 million Euro (according to Transfermark).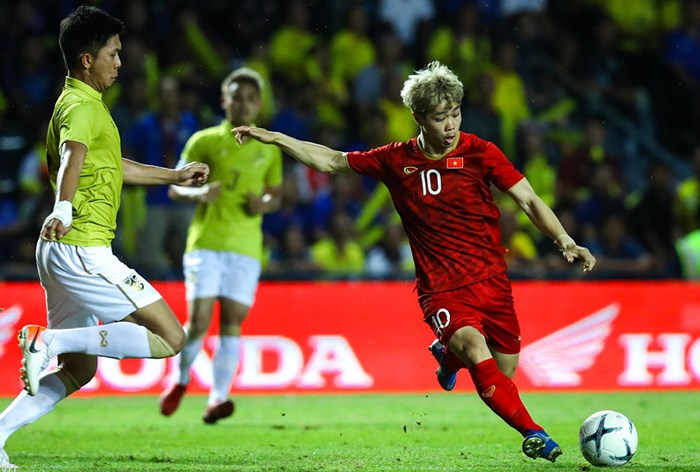 Clermont Foot owns some players who was part of U19 France such as Florian Ayé or Franck Honorat. Nearly half of the current Clermont Foot's squad is at the age of U23, which proves that this is such a young team who is opening up to give potential players chances to test their strength.
Clermont Foot has never played in Ligue I. The most notable achievement Clermont Foot has reached is drawing into the Coupe de France Quarter-finals season 1996/1997 due to ruling out PSG of Round 1/8.
HAGL and Cong Phuong are yet to complete the visa's procedures so not until June 24th comes, will Cong Phuong be able to depart his French journey which is considered the third export of Cong Phuong after plying his trade at Mito Hollyhock (Japan) and Incheon United (Korea).
Read more:
>> Many European FCs ready to invite Cong Phuong to undergo trial
>> Cong Phuong postdates his French trial