Assigning specific date Cong Phuong stepping to Sint-Truidense V.V FC
Author: Doan Trang
Date: 01/07/2019
The representatives of Sint-Truidense V.V FC is set to present at Ho Chi Minh City to sign the striker Nguyen Cong Phuong on July 5.
Sharing with Zing.vn, HAGL club has affirmed that Cong Phuong's deal to go to Belgium will last 1 year following an on loan transfer. Sint-Truidense V.V FC is playing in Belgian top division.
The signing event is arranged to take place in Ho Chi Minh City on July 5 morning. Sint-Truidense V.V FC is responsible for providing fully foreigner's standard including accommodation and transportation facilities for Cong Phuong as he had received from Incheon at the beginning of the season.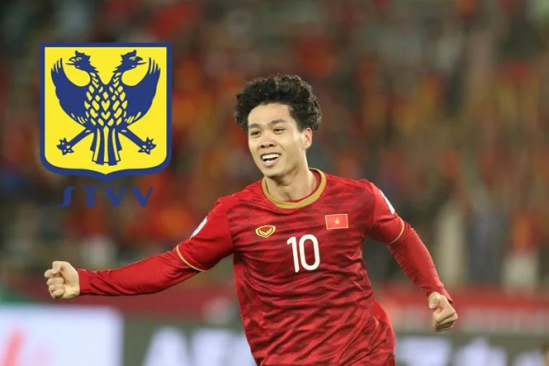 However, the detailed terms in the contract have not been revealed from either side. The salary of the Vietnamese striker is also kept at the maximum security and so does the transfer fee.
Sint-Truidense V.V FC belongs to a Japanese trading corporation. It was the media of the rising sun country unveiled the curious destination of Cong Phuong who used to play at the J.League 2 for Mito Hollyhock whose leaders in person traveled to Vietnam to hold the debut. This time, the owner of the Sint-Truidense V.V FC also is likely doing the same thing.
The 2018/19 season, Sint-Truidense V.V FC came 7th out of 16 teams in the Belgian Division A.
Related news:
>>> Cong Phuong gears up with Sint Truiden FC?
>>> Cong Phuong to undergo 1-year trial, HAGL revealed
>>> Many European FCs ready to invite Cong Phuong to undergo trial