World Cup 2022 Qualifiers: Vietnam NT in a comfortable group?
Author: Kieu Ly
Date: 10/06/2019
Being pooled in pot 2, Vietnam NT is likely to be grouped in an easy one and encounter Thailand.
After Asian Cup and King's Cup 2019, Vietnam national team under Park Hang-seo is going to join the most important tournament of the year- 2022 FIFA World Cup Qualifiers in Asia section. Being ranked high in the world, the 'Golden Dragon' is having  huge advatage in the 2022 World Cup Qualifiers Draw.
The draw is scheduled to be held in Qatar on July 17, the group pot will be devided based on the FIFA rankings in July. Specifically, the 40 strongest teams will be pooled in 5 seeded groups in which the group 1 includes top 8 in Asia, group 2 consists of teams sitting from 9th to 16th, group 3 contains teams placing from 17th to 24 th, group 4 fits teams from 25th to 32nd. Team 5 includes 33th and 34th teams with 6 teams in the first qualifying round.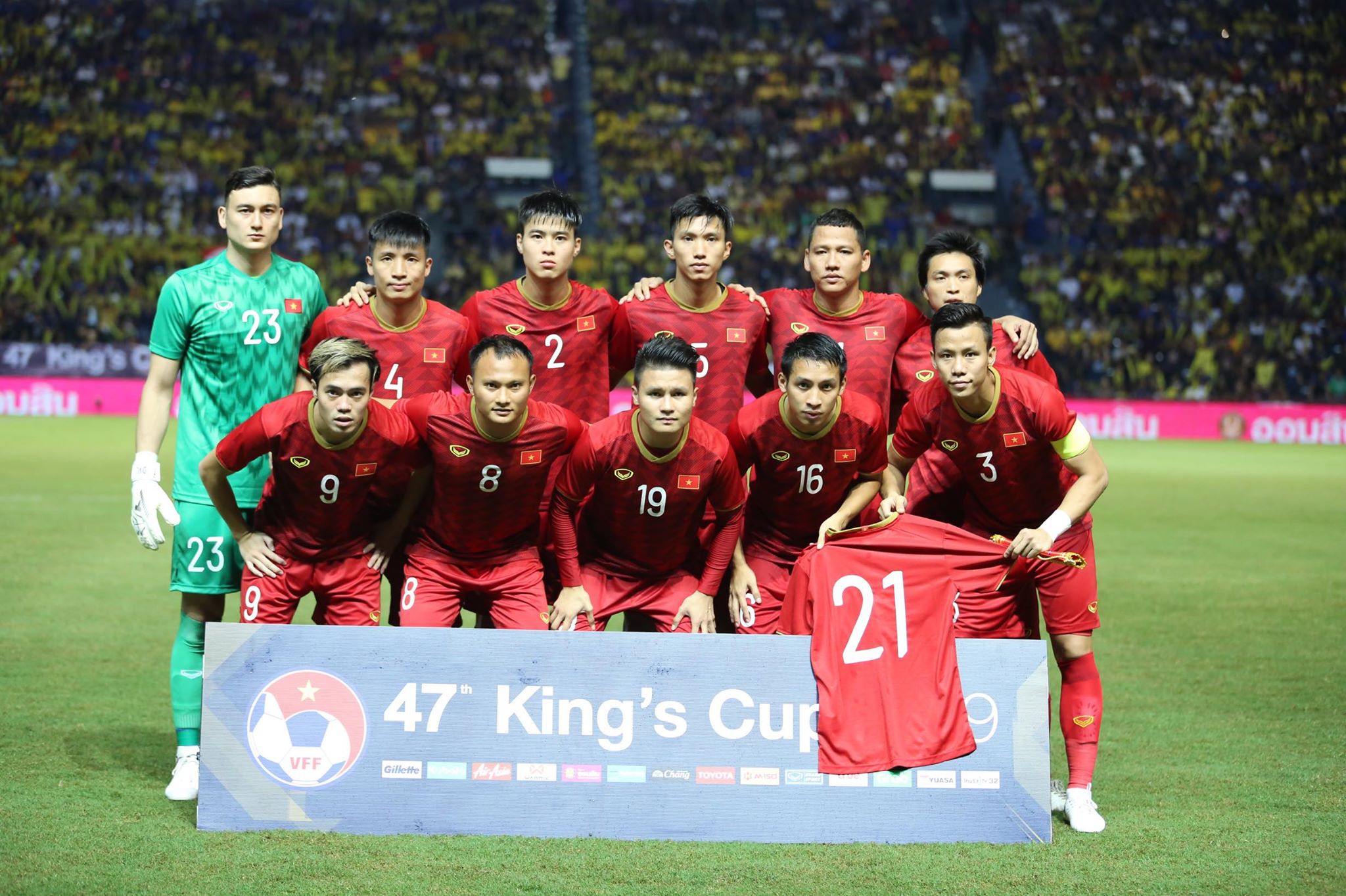 According to FIFA rankings in April 2019, Vietnam NT had 1227 points, sitting 98th in the world and 16th in Asia. With the impressive performance in King's Cup 2019, Park Hang-seo's side is expected to gain 5.2 point, rising to 1232.
Right after FIFA updated the rankings for July, Vietnam NT is surely surpass Jordan to claim the 97th in the world and 15 in Asia. Thereby, Vietnam will be grouped in the second seeded group in the World Cup Qualifiers Draw in Asia zone.
According to the regulation, each group will take5 teams from 5 different pots. Therefore, Vietnam will not face second pot team: Iraq, Syria, Uzbekistan, Lebanon, Oman, Kyrgyzstan and Jordan/Palestine. The points will be counted by two-legged match, 8 group winners and 4 second best teams will take the slot to the final qualifiers in Asia zone.
Expected seed group at the 2022 World Cup Qualifier Draw:
Group 1: Iran, Japan, Korea, Australia, Qatar, UAE, Saudi Arabia, China
Group 2: Iraq, Syria, Uzbekistan, Lebanon, Oman, Kyrgyzstan, Vietnam, Jordan (or Palestine)
Group 3: Palestine (or Jordan), India, Bahrain, Thailand, Tajikistan, Korea, Philippines, Taiwan
Group 4: Turkmenistan, Myanmar, Hong Kong, Yemen, Afghanistan, Maldives, Kuwait, Indonesia (or Singapore)
Group 5: Singapore (or Indonesia), Nepal and six teams passing the first qualifying round.
With the expected classification, Vietnam is likely to fall into the easy group with opponents like China (group 1), Taiwan (group 3), Hong Kong (group 4) and Singapore ( group 5). For the 'same-level' rivals, the troop of Park Hang-seo might win victories and pass the 2nd qualifier.
The most difficult group Vietnam could face is Iran (group 1), Jordan (group 3), Yemen (group 4) and Nepal (group 5). In addition to Iran- the No. 1 Asian team, the other rivals were once defeated by tratergist Park Hang-seo at the Asian Cup, Asiad or AFC U23 Championship. Therefore, Vietnam opportunity is very feasible.
Another possibility is that the 'Golden Dragon' may encounter three great rivals in Southeast Asia. Specifically, the group includes Vietnam (group 2), Thailand (group 3), Indonesia (group 4) and Malaysia (group 5). Vietnam beat Thailand at King's Cup 2019, and knocked Malaysia down in the AFF Cup final 2018.
In general, being in the No. 2 seed group, Vietnam will definitely not fall into the 'death' group at the 2022 World Cup qualifier. Thus, Coach Park Hang-seo's side has a chance to reached the third round of the World Cup.