V-League 2019: HAGL lost to Viettel, coach blamed for match schedule
Lee Tae-hoon spoke after the match about the 2-3 drubbing to Viettel at home.
Having a unbeatable streak after 4 matches and home advantage, HAGL soon bagged a second minute goal by Felipe Martins. However, HAGL defense lowering guard caused them to concede 3 goals in 29th, 59th and 82nd by Bruno Cantanhede, Trong Dai and Trong Hoang in a row.
Despite attempting in the last minute goal from Viet Hung, HAGL didn't have a chance to keep one point.
In the post-match talk, Lee Tae-hoon shared of the losing reasons: "HAGL latest match was on Sunday, then we fight again on Friday, our resting time is 2 days less than theirs, our opponent is having more advantages. The recovering time for 2 days is different.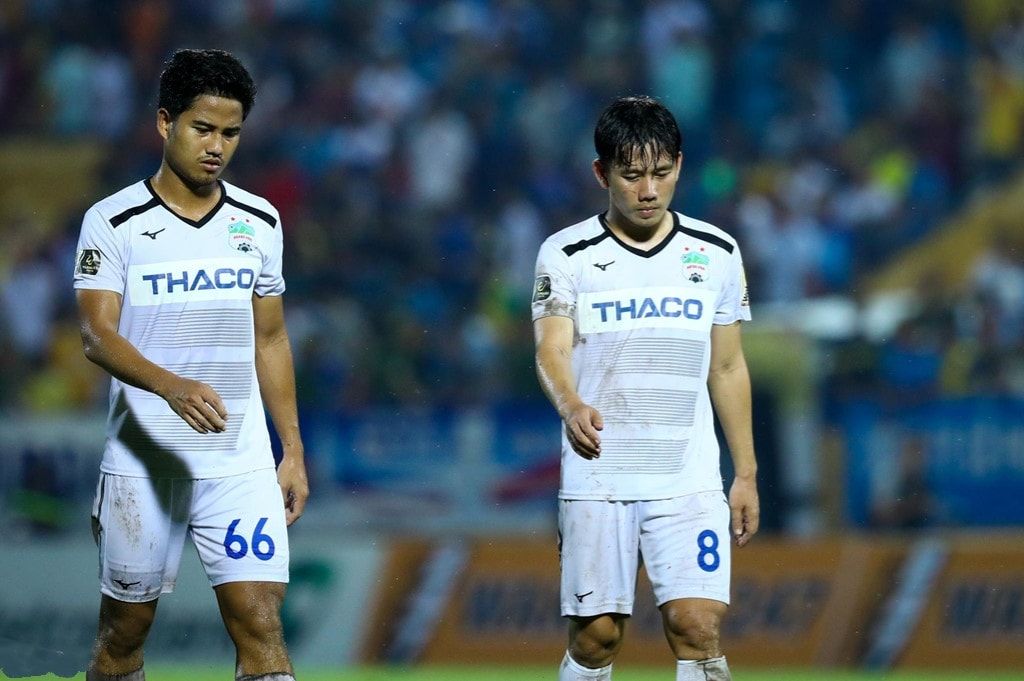 My players met many difficulties in the first half, there was a gap but couldn't move.
The schedule was so thick that no one could change it. HAGL must try to overcome difficulties. The next match will be 6 days ahead, with more time to recover the players' health, I think the achievement will be different, more positive".
"Van Thanh's injury must be checked. I think it's not serious either. He is an important player of HAGL, if he cannot play the next games, it is not good for the team.
HAGL needs to reach more than 30 points to reach the safe level, "the Korean strategist shared about Van Thanh's injury and HAGL's relegation ability.
With the failure at home, HAGL is still ranked ninth with 23 points. However, they are at high risk of falling to lower positions, because the remaining matches in Round 20 will take place on 2 and 10 August, while they are only one point ahead of the penultimate Quang Nam.