Hanoi FC apologizes for flare shooting incident
A Hanoi FC representative today spoke about the incident in which a female fan was struck by a flare in Hang Day Stadium.
The club spokesman Nguyen Quoc Hoi said: "First, I would like to apologize to the fans, the woman who was injured and the security personnel who were also injured during yesterday's match. That was our fault. I urge authorities to tighten security to create a safer football environment."
The Chairman of the Hanoi FC said: "Recently, Hanoi has hosted many cultural, social, and political events, so security forces have been spread thin, which helped to cause this unfortunate incident".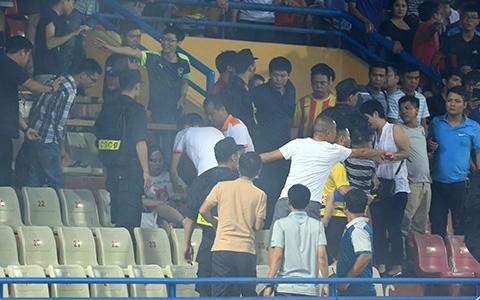 "The incident happened, in part, because of the lax security," Mr. Hoi added.
"But Hanoi FC cannot prevent a similar occurrence without the cooperation of the fans and other parties."
Asked about whether Hanoi FC will be punished by banning their fans from watching them playing, Mr. Hoi said: "It is regrettable that true fans will not be able to watch the high quality matches and enjoy the wonderful atmosphere of football."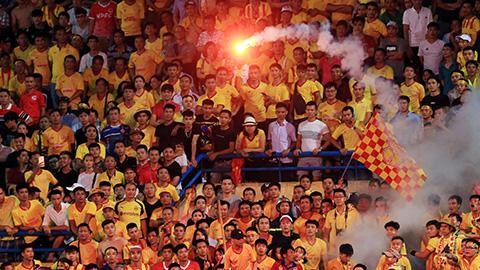 "I hope we can come up with prompt solutions to ensure the safety of the players and the audience. Hanoi FC will have a meeting to discuss that. We must fix the weakness in our security."
"This is a profound lesson for Hanoi FC. Once again, we sincerely apologize to the fans for this unfortunate incident."