HAGL coach Lee Tae-hoon gently warns Xuan Truong after coming back from Buriram
Author: Amelia London
Date: 29/06/2019
Talking of Xuan Truong chance in the second leg of V-League 2019, HAGL coach Lee Tae-hoon stated that he has to get familiar with changes in HAGL.
After 6 month serving Buriram United, Luong Xuan Truong officially bid farewell with Buriram United to play for HAGL in the second leg of V-League 2019, starting from National cup quarter-finals in which HAGL encounters Quang Nam on July 7.
For many experts, his comeback marked as a quality addition to the squad to gain specific goals in the future, not to mention the reunion of duo Xuan Truong-Tuan Anh. They are expected to bring back the feelings when they first debuted.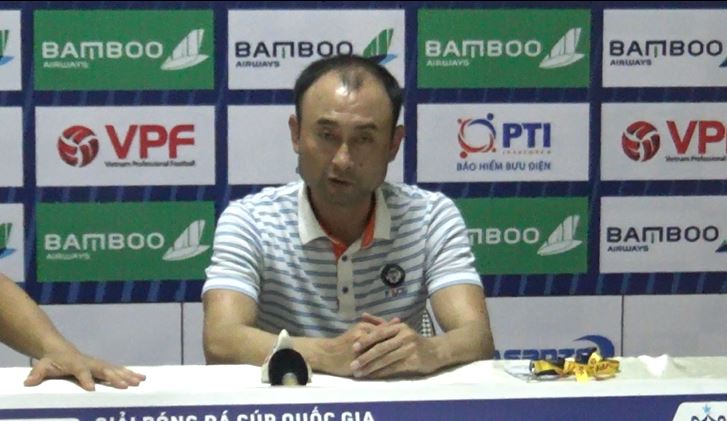 However, HAGL coach believed that HAGL is now different compared to 6 months ago, the South Korean strategist affirmed that the Vietnam national midfielder need to prove his ability in stead of an appearance without conditions.
'It is good to see Xuan Truong comes back to HAGL. Our club play changed a lot so he needs to blend in. Actually I just watch him play on TV. When he comes back, I will give more detail assessments on his compatibility in the current situation', Lee Tae-joon shared in a post match press conference in the knockout stage of National Cup on June 28.
In the match against Than Quang Ninh, despite being twice led by the home team, , HAGL has   brought the match back to balance and then won the ticket to the quarterfinals of the National Cup with a strong fighting spirit on dramatic shootout. Notably, captain Nguyen Tuan Anh was not called in these gunfights. This can be interpreted as an intention to reduce the pressure on the newly returned star after a long period of injury.
'As you know, Tuan Anh is a high level player. He is gradually understanding the team's play and showing the responsibility to the team. He will improve even more in the future, 'coach Lee Tae-hoon commented on the performance of midfielder Nguyen Tuan Anh.