AFC Cup ASEAN zonal final 2019: Binh Duong's Tien Linh sets to defeat Hanoi FC
Author: Amelia London
Date: 31/07/2019
Before the confrontation against Hanoi in the first leg of AFC Cup 2019 final, Binh Duong forward Tien Linh sets his goal to beat Hanoi.
Binh Duong and Hanoi will fight their best in the AFC Cup ASEAN zonal final. This is the first time in the history that there have had two Vietnamese representatives in the final at continental arena.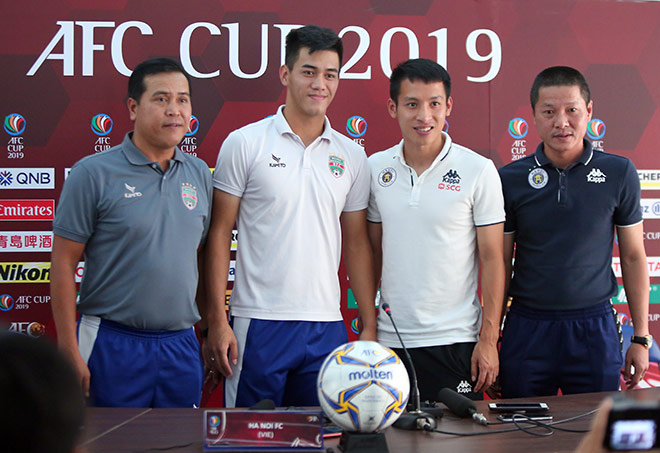 Binh Duong will not have senior Anh Duc's serve for injury reasons. Binh Duong, thereby, keeps trust on Tien Linh, a young player with high form, notably the brace to Da Nang net or a goal in AFC Cup match against PSM.
Speaking ahead of the great battle, Tien Linh's confident: "Binh Duong is keeping high spirit after its victory over Hai Phong at V-League round 18. We got a training session yesterday to prepare for the game facing Hanoi".
"With our home advantage, we will get a favorable result for sure before the second leg. Hanoi possess strong force with national players, however, Binh Duong is confident to get the best achievement in leg 1".
Binh Duong side coach Nguyen Thanh Son shared: "We are determined to fight for our supporters. The battle will be a high level confrontation in Asia and ASEAN".
"Hanoi is an uncomfortable squad with a collective play, Binh Duong is highly disciplined, and that is the key to the club's success "- Coach Nguyen Thanh Son recognized the strength of the two teams.