Vietnam football faces various reactions of the V-League teams
Author: Amelia
17:00 | 19/08/2020
The organizer is trying to bring the V-League 2020 to a safe destination, among which must include the concentrated location plan.
However, the coaching team of each team reacts differently. SHB Da Nang cannot practice these days.
Chairman Bui Xuan Hoa of the Han River football team said: "Da Nang does not dare to practice. The players have no mind when they are fearing the epidemic. On the morning of August 18, we held a meeting. They encouraged the team spirit, and the players had been away from home for a long time. I missed it but could not return because of the epidemic.
The pandemic in Da Nang is serious, how can we concentrate in 1 location? Not only that, the disease risk ahead is still very great, so I think that the plans to organize the next time are not feasible. And when the pandemic is controlled, we will follow the old format, but there is nothing to gather all the teams."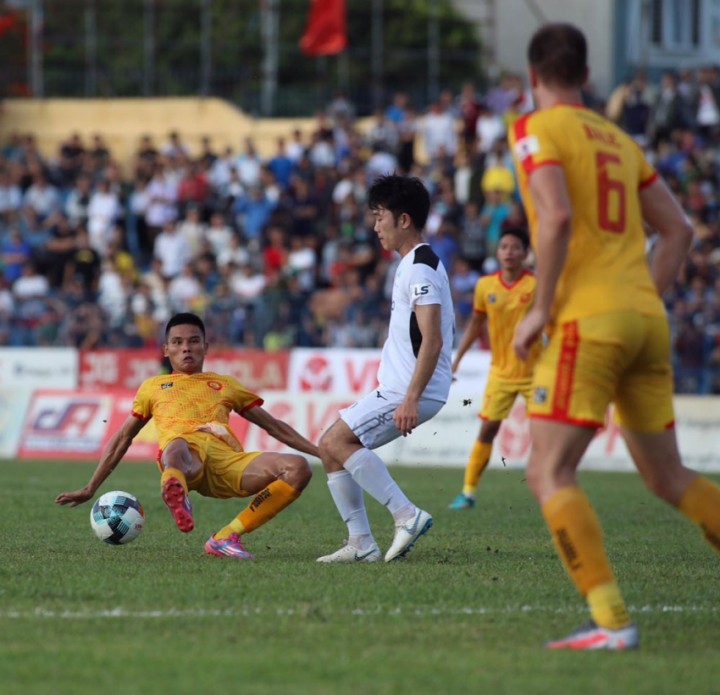 On the side of coach Phan Thanh Hung of Than Quang Ninh, holding matches in one locatino is a good option when the European tournaments are also applying this approach. However, Mr. Hung said the organizers need a way to deal with the two teams Quang Nam and SHB Da Nang.
Coach Nguyen Thanh Son also wants to play again soon: "We are eager to play again, it is very difficult for the club to play the salary like now. If this continues, the salary of the whole team will be reduced again, canceling the tournament is a case of force majeure, but under the current situation, it is difficult to kick again. When the epidemic spread to many localities?"
Recently, VPF has come up with two options for organizing after pandemic is controlled. In addition, the fact that the World Cup qualifiers moving to next year also helps the organizers reduce the pressure to regulate time to complete in 2020.