The Hanoi club will not risk the future of Dinh Trong
Author: Amelia
17:00 | 31/08/2020
The Hanoi club does not want to risk with the injury of Dinh Trong, it is likely that the 23-year-old midfielder will not be able to officially return this year.
As one of the best midfielders in Vietnamese football, Dinh Trong's progress has always been hindered by injuries over the past two years. He did not play with Vietnam in the Asian Cup 2019 due to an injury in his right foot. By the middle of 2019, Dinh Trong again suffered a cross ligament injury just before the King's Cup.
Since then, the midfielder has only played in the AFC U23 championship 2020 finals at the beginning of the year. But it seems that that time is still too early for Dinh Trong. He relapsed into injury and retired so far. Before that, Dinh Trong also trained with his U22 team-mates in Vietnam to prepare for SEA Games 30, but he did not recover in time.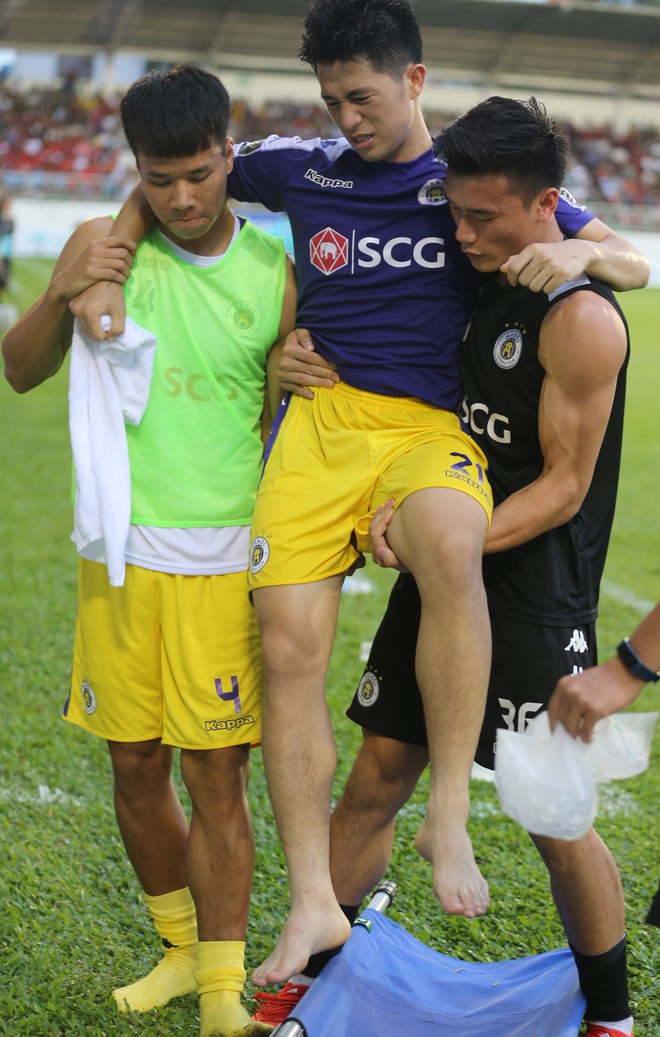 Last March, Dinh Trong and Duy Manh went to Singapore for re-examination. Doctors recommend that the center-back needs to strictly adhere to the time requirements when treating the injury, if he does not want to face unfortunate risks. During the past time, Dinh Trong is still recovering at the PVF center with leading experts.
The V.League has set a return date, this is also the time when the teams will add new players to the list to register to play. However, it is likely that the Hanoi club will not let Dinh Trong return to the pitch this season.
The Capital team does not want to risk the injury of the 23-year-old midfielder. Another reason for coach Chu Dinh Nghiem to choose a safe plan is because the Hanoi club has the return of Doan Van Hau, who can do well in the position of midfielder.
The recent break is a valuable time for the Hanoi club. In addition to two long-term injuries, Duy Manh and Dinh Trong, the other players have recovered. The defending champions V.League are ready to enter the remainder of the season with the best squad.​